Sony X720E is the best 4K HDR TV developed by Sony Company. Sony X720E is an entry-level TV with good features for the market. The Sony company always understand the user requirements and develop new techniques with upgraded features and also with the attractive design quality.
This model has a drawback which lacks with less features compared to the other sony models but they provide an opera TV app store where we can download the apps and use it with other features which are very helpful.
Sony X720E delivers decent and clear image quality to the user. And it has a low input lag which helps gamers to experience a great display to play video games. Sony X720E is well suitable for PC monitors because of the screen resolution and the size of the screen.
The motion handling is very good in this model and also has a very good response time. It is better put in a brighter environment because of the mediocre picture quality in a dark room where the less uniform blacks are not going to be a problem.
Sony X720E HDR TV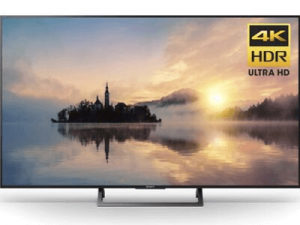 Pros
Looks good even if viewed from the sides
SDR pictures are good
Simple, Android-free menus
Attractive, space-saving design
It's SUPER affordable
Low input lag is great for gaming
Cons
Poor HDR black levels
Limited HDR color performance
Lacks brightness with HDR
Relatively limited smart services
Limited app selection
Blacks aren't uniform.
Design
The design quality of sony X720E is very attractive. It is lightweight and feels 100 percent plastic when you are setting up. Yet when you look at its angular, minimalist design from a typical viewing distance, you don't really feel aware of this flimsiness.
The open frame display provides this illusion of performance particularly excellently. It's nice to find the 55X720E using a centrally mounted stand rather than edge-mounted feet too since this means you don't need to find a particularly wide bit of furniture to put it on.
Specifications
Screen sizes available: 43, 49, 55, 65 inches
4K: Yes
HDR: Yes (HDR10, HLG HDR – but only via HDMI)
Panel technology: LCD
Smart TV: Yes, Proprietary system
Curved: No
Dimensions: 1232(w) x 717(h) x 57(d) mm
3D: No
Inputs: Three HDMIs, three USBs, Ethernet, Wi-Fi, optical audio output, Aerial port; composite video port
Picture quality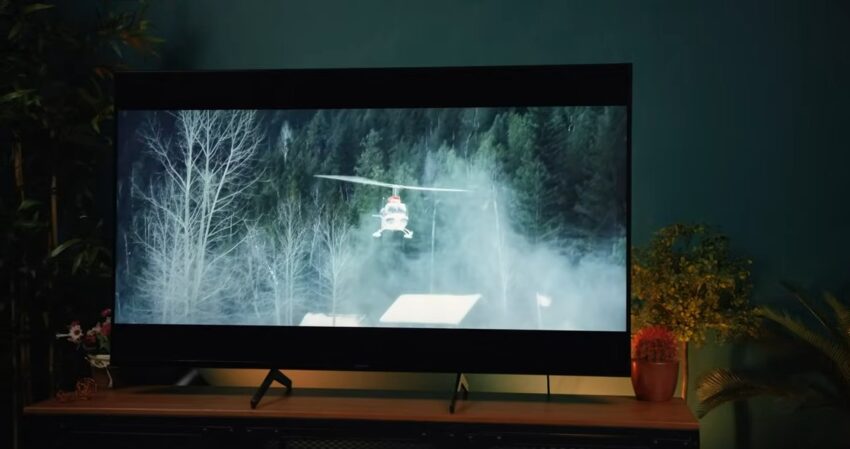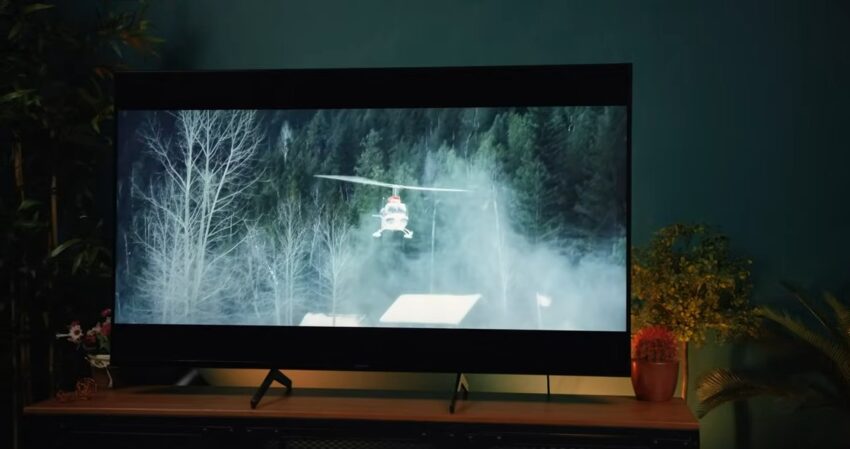 Movies: Subpar Television in a darkroom to watch movies. The black regions of the screen can look blotchy while sitting directly in front, which causes letterboxes to be very distant. The low contrast often reduces the depth of the picture and gives a flatter look to the picture.
TV Shows: A good choice to view the tv shows in a bright room. The X720E gets decently bright to well overcome distortions and is safe from any temporary retention of images. Unfortunately, fans of the soap opera influence may be disappointed by its ability to interpolate on the motion.
Sports: Good sports-watching TV. The grays and colors of the Sony X720E are relatively standardized, and sports fields and ice rinks appear clean and clear from blotchiness. The wide viewing angle of the TV is also perfect for game day parties with friends where people watch from the sides of the Screen.
Video Games: Good tv for video gameplay. The low input lag of the Sony X720E and excellent motion handling make the games sensitive and interactive. Also if it is just 60 Hz, it can flicker much more to reduce motion blur.
HDR movies: Subpar option for movies with HDR. Although the X720E has some support for HDR formats, it can't show a broad variety of colors and can't be bright enough to exhibit a decent HDR effect.
HDR Gaming: Mediocre to gaming with HDR. While its input lag remains low across types of inputs, the restricted HDR features of the X720E suggest you won't see much of a difference while playing HDR games.
PC Monitor: Good tv to use as a monitor. For smooth text, it supports essential resolutions like 4k@60hz with 4:4:4. Combined with its low input lag, reduced motion blur, and large viewing angle, this allows a PC display ideal for almost any uses. It's only missing support for competitive gaming at a refresh rate of 120hz.
Motion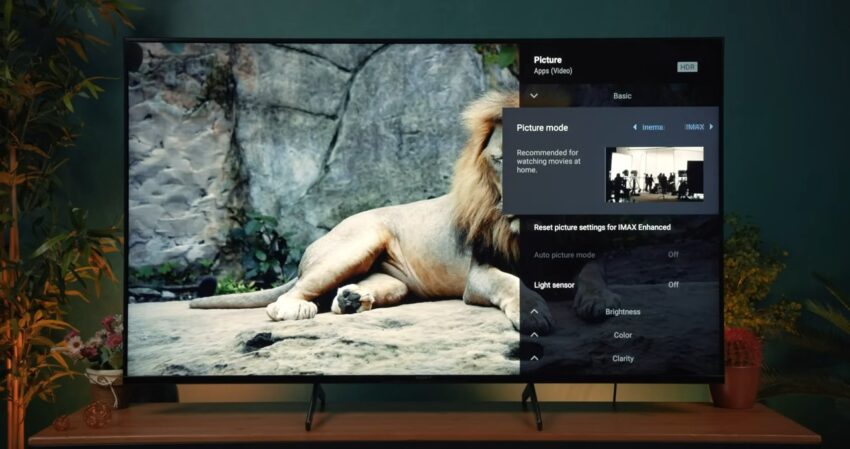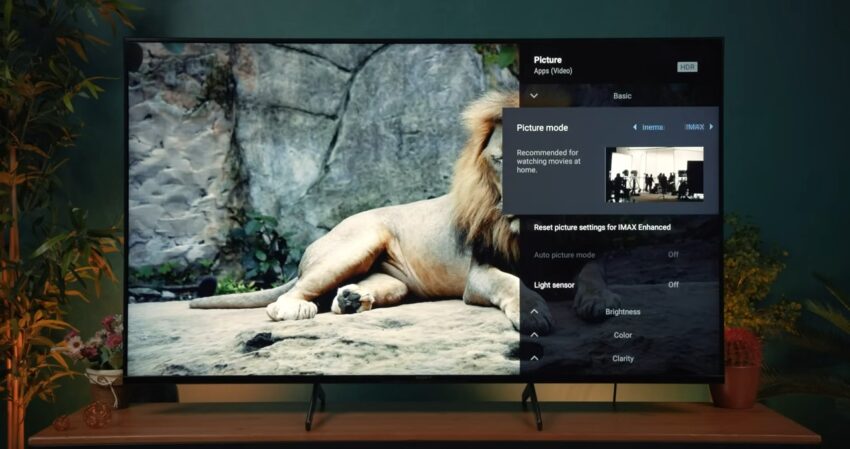 The response time for the X720E is strong, contributing to short trails following objects in motion. It is perfect for looking at fast-paced content. The response of the LCD panel is close to that of the X800E, but this TV overdrives the pixels more, which induces some overshooting in all transitions from low to high.
Unlike many other Sony TVs, the X720E does not flicker, and rather shows a complete frame for each image. Under low backlight conditions, oscillations at a frequency of 10 kHz occur, but this is much too quick to be visible without advanced equipment. The absence of flicker renders action look somewhat smoother which results in blurred persistence.
Smart TV Features and User Interface
The Sony X720E runs on the company's proprietary smart TV platform, which offers a range of streaming apps and services such as Netflix, Amazon Prime Video, YouTube, and Hulu.
However, the platform lacks some of the popular apps that are available on other smart TV platforms such as Roku or Android TV. The user interface of the TV is simple and easy to navigate, with large icons and a clean layout. The remote control provided with the TV is basic but functional, and there is also the option to control the TV using a mobile app.
Inputs and Connectivity Options
The Sony X720E comes with three HDMI ports, three USB ports, Ethernet, Wi-Fi, optical audio output, and a composite video port. The TV also supports Bluetooth connectivity, which allows users to connect their wireless headphones or speakers directly to the TV. The TV lacks a headphone jack, which may be a disadvantage for some users.
Viewing Angles and Uniformity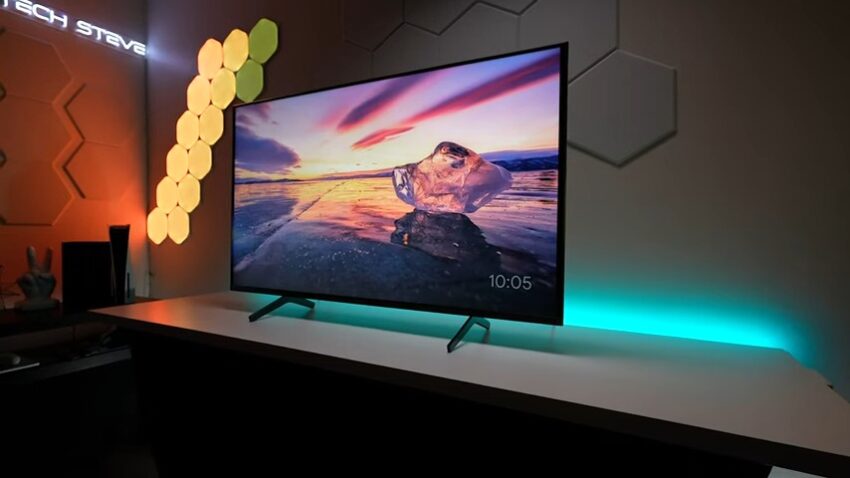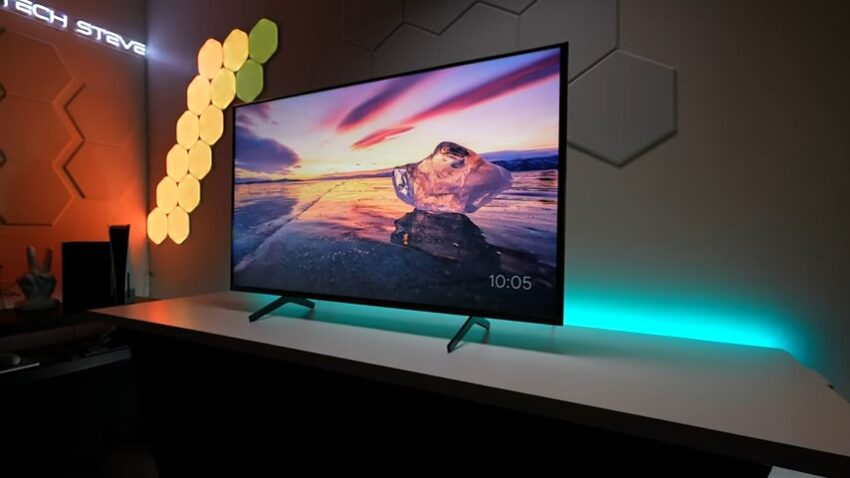 The Sony X720E uses a VA panel, which has a narrow viewing angle. The picture quality remains good when viewed from the center, but it deteriorates when viewed from the sides. The TV also suffers from some uniformity issues, especially in dark scenes where the blacks can appear blotchy.
Recommendations for Different Use Cases
Gaming
The low input lag and good motion handling make the Sony X720E a good option for gaming, especially for consoles such as the PlayStation 5 or Xbox Series X.
Sports
The TV's decent brightness and good motion handling make it a good choice for watching sports, especially in bright rooms.
Movies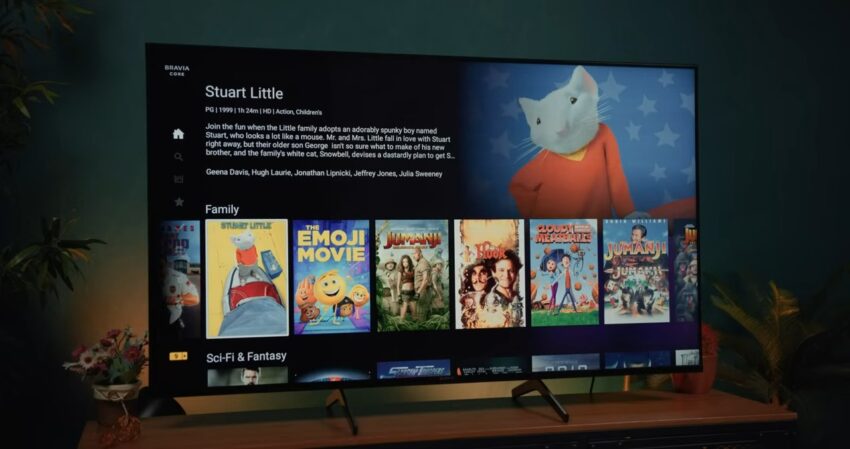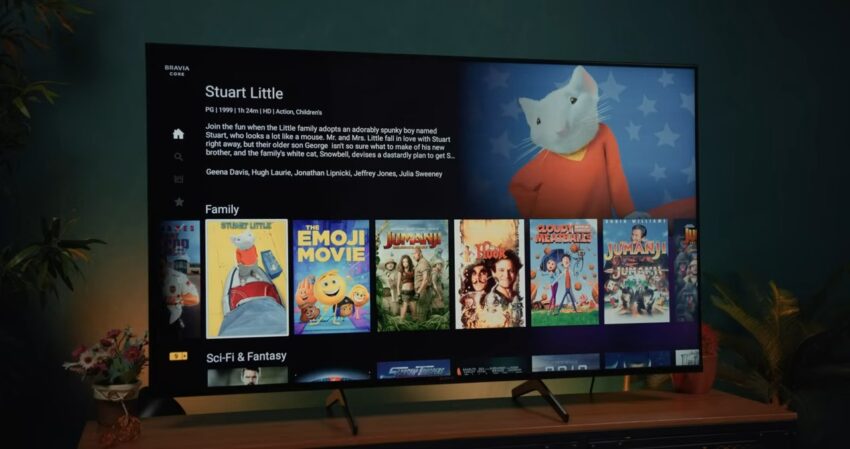 The mediocre black levels and limited HDR performance make the Sony X720E a subpar choice for watching movies in dark rooms. However, it can still deliver decent picture quality in well-lit environments.
PC Monitor
The TV's 4K resolution and low input lag make it a good option for using it as a PC monitor, especially for gaming or productivity tasks.
FAQ
Q: Is the Sony X720E a good TV for gaming? A: Yes, the Sony X720E is a good TV for gaming as it has a low input lag and excellent motion handling, making games look smooth and responsive. However, its HDR gaming performance is limited due to its poor black levels and limited HDR color performance.
Q: Does the Sony X720E have good picture quality? A: The Sony X720E delivers decent and clear image quality, but it lacks uniformity in blacks, making it less suitable for watching movies in a dark room. It is better to use in a brighter environment.
Does the Sony X720E support HDR?
Yes, the Sony X720E supports HDR10 and HLG HDR formats via HDMI, but it has limited HDR color performance and is not bright enough to exhibit a significant HDR effect.
Can I use it as a PC monitor?
Yes, the Sony X720E is a good TV to use as a PC monitor. It supports essential resolutions like 4k@60hz with 4:4:4, and its low input lag, reduced motion blur, and wide viewing angle make it ideal for almost any use. However, it does not support competitive gaming at a refresh rate of 120Hz.
Does the Sony X720E have good sound quality?
The Sony X720E has average sound quality, but it lacks bass and volume, so it is recommended to get a dedicated soundbar or speakers for better sound reproduction.
What are the dimensions?
The dimensions of the Sony X720E vary depending on the screen size, but the 55-inch model measures 1232(w) x 717(h) x 57(d) mm.
What is the price range ?
The price range of the Sony X720E varies depending on the screen size and retailer, but it is an entry-level TV with a relatively affordable price compared to other Sony models.
Does it have a smart TV interface?
Yes, the Sony X720E has a proprietary smart TV interface that offers limited app selection and smart services compared to other smart TVs on the market.
Does the Sony X720E support 3D?
No, the Sony X720E does not support 3D technology.
Is there a risk of burn-in with the Sony X720E's display?
While the risk of burn-in with OLED displays is higher, the Sony X720E is an LCD TV that does not have a significant risk of burn-in. However, areas of static content may cause temporary image retention.
Conclusion
The SonyX720E is the best 4k TV and it is well suitable for especially PC monitor and to watch sports and TV shows. It produces an outstanding performance in its quality and delivers a high range of image quality. If the user is viewed from different angles the view position is great and supports with high clarity and clear image.
Nearly every new TV released this year has a scope of 4k. Unless there's a specific cause you're searching for a 1080p TV, one of the 4k designs on the company should be ready to satisfy your requirements.