While purchasing an extravagant 4K QLED TV, the thought popped up in our minds, if it has to be a flagship gadget of the series or the economic representative can work too? I wrote this blog to compare Samsung Q90T vs Q80T by highlighting the features that might reflect both TVs' performance.
Differences between Q90T & Q80T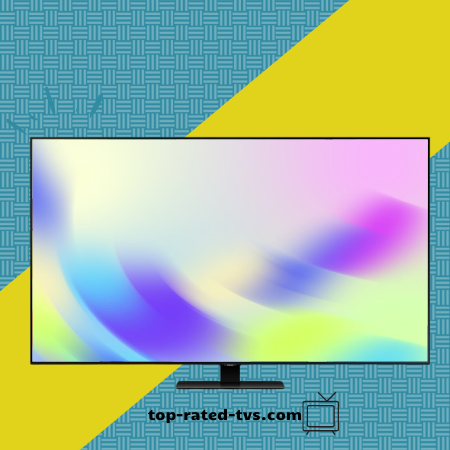 Before we get into the differences, I'd like to mention that both LEDs are elite 4k sets with a couple of changes. But the question is: Do these televisions make sufficient modifications for the price? To get the answer, you've to stick to this article till the end!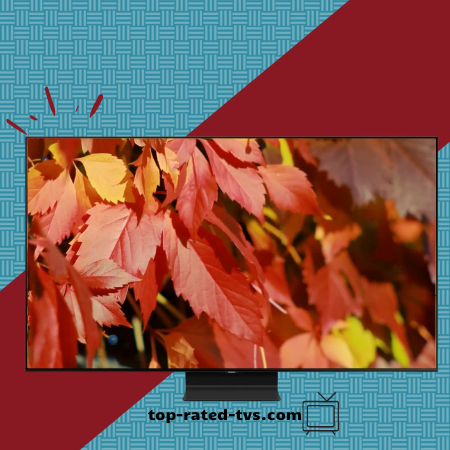 Design
Both TVs come in a posh and glossy black body, which gives aesthetically pleasing vibes. The front bezel is similar, but if you look at them from the side, you'll notice that the Q80T is curvy from the back, while the Q90T is flat.
It does make a difference in mounting; indubitably, Q80T is a little deeper.
Another difference is the pedestal, also called the pedestal TV mount. It is a stand on which you can mount your TV. The two devices boast center mounting, which is excellent, but 90T has a curved or sneaker look while 80T is angular.
The Q80T is slightly shorter than the 90s because of the pedestal. That's not a bad thing; it's just a variance between two.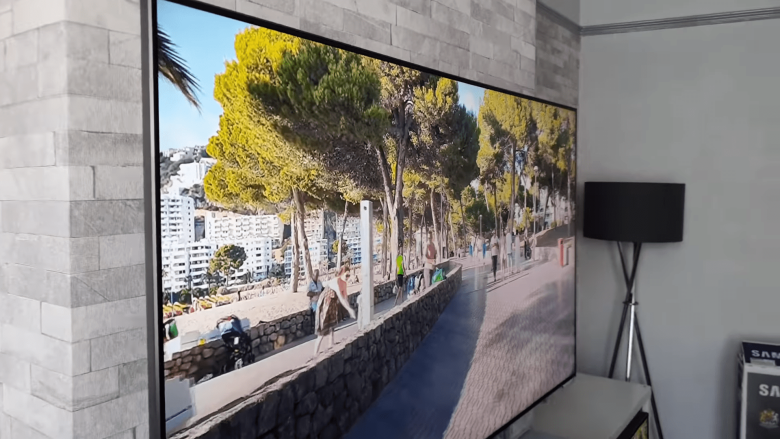 Sound System
Samsung QLED TVs have a splendid built-in sound system, which will convert your lounge into a movie theatre. Both of these gadgets get good power and supply appreciated sound. However, the Q80T boasts a 2.2.2 channel system, while Q90T has a 4.2.2 system.
In other terms, the 90s delivered a more rounded out and bulging sound than the 80s. The Bass of both TVs is similar, but I found the 90s sound more detailed in highs.
You can only notice this difference if you place them side to side, or else both have a boundless sound system.
Display
Display-wise, the QLED displays by Samsung deliver top-end brightness and deeper darkness levels, which is better for your eyes' health. When I compared both screens side by side, I got to know that greens and blues pop up more in the 80s than in the 90s. At the same time, the red seems more intense and prominent on Q90T.
Though both TVs bring 120 Hz total array panels, dimming zones are higher in Q90T. Samsung has not revealed the exact figures, but the Q90T displays HDR content better than the other model.
The HDR content refers to more detail of the picture, which improves the contrast ratio and dimming, and makes the device suitable for watching shows and movies. Most of you will not notice this unless you have the screens next to each other, which will not likely happen at home.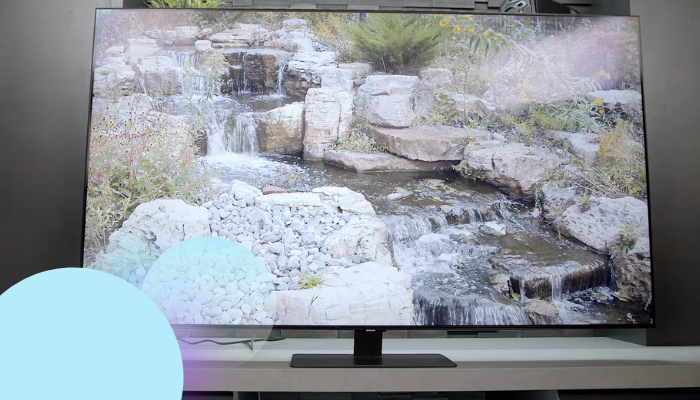 Input Power
Input Power or AC Input Power is the amount of energy a particular electronic device takes inside to perform. If a TV requires less input power to run, it means it is more energy-efficient.
Both of these flagship TVs by Samsung are power-efficient and will cut down your extra electricity cost.
Numerically, the AC input power of Q90T is 110VAC/60Hz, which is slightly lower than that of Q80T, which is 120VAC/50, 60Hz. In comparison, the Q90T is the winner because it is a little more energy efficient.
Weight
In the modern world, technology has evolved, and every day, you see a more innovative and sleekier design of gadgets. In this context, these Samsung televisions are streamlined, shiny, and lightweight.
The Q90T weighs 44.4 lbs. or 20.1 Kg without a stand and 53.8 lbs. or 24.4 Kg withstand. Contrarily, the Q80T weighs 39.5 lbs. or 17.9 Kg without stand and 46.3 lbs. or 21 Kg with stand.
But the question is: How heavy should a TV be? The weight of a TV differs with size and brand. A TV can weigh from 1 Kg to 50Kg and above.
Lightweight TVs are usually preferred because they are at low risk of falling from the wall and are thinner and more stylish. The 80s are lighter than the 90s!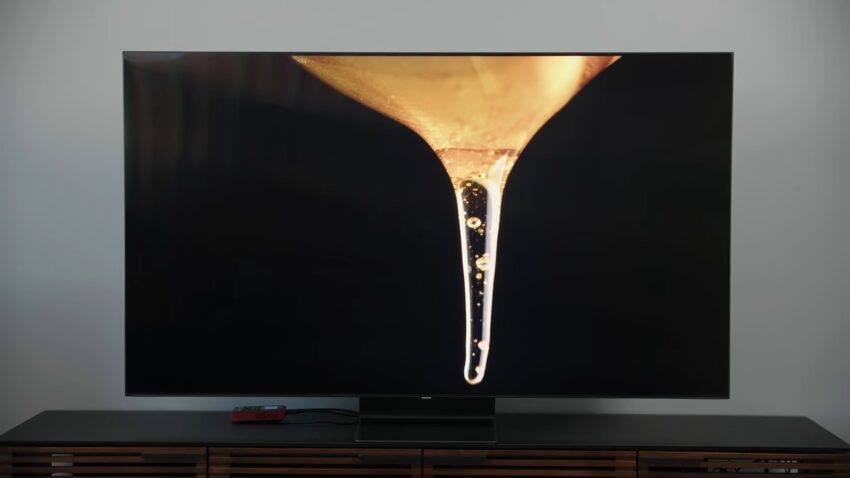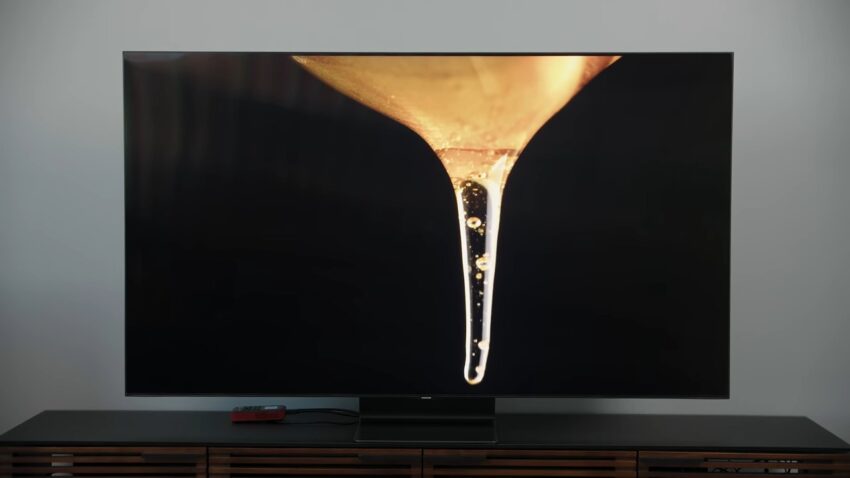 Smart TV Features
Samsung's Q90T and Q80T both come equipped with a range of smart TV features that enhance user experience and provide seamless access to a vast library of content. Both models run on the Tizen operating system, which is known for its user-friendly interface, fast performance, and extensive app availability.
Users can easily access popular streaming services like Netflix, Amazon Prime Video, Hulu, Disney+, and YouTube, as well as many other apps that cater to various interests such as music, sports, and news.
The built-in virtual assistants, Google Assistant and Amazon Alexa in the Q90T, and Samsung Bixby with Amazon Alexa in the Q80T, allow users to control various aspects of the TV using voice commands. This hands-free control makes it easier to search for content, adjust settings, and even control other smart home devices connected to the TV.
Both TVs are equipped with content upscaling capabilities, allowing lower resolution content to be displayed at higher resolutions with improved clarity and detail. Samsung's Quantum Processor 4K uses AI-powered algorithms to upscale lower resolution content, ensuring that even non-4K content looks impressive on these high-end screens.
Gaming Performance
The Samsung Q90T and Q80T are well-equipped to handle gaming, with several features specifically designed to cater to gamers. Both models support a variable refresh rate (VRR) and auto low latency mode (ALLM), which work together to reduce screen tearing, stuttering, and input lag during gaming sessions.
The Q90T has a slightly lower input lag of 11ms compared to the Q80T's 14ms, making it a marginally better option for gamers who prioritize the quickest response times.
Both TVs are compatible with next-generation gaming consoles like the PlayStation 5 and Xbox Series X, ensuring that gamers can take full advantage of the advanced graphical capabilities and features these consoles offer. The HDMI 2.1 ports on both models support features like 4K gaming at 120Hz, which results in smoother gameplay and enhanced visuals.
Additionally, the Samsung Game Enhancer mode optimizes the TVs' settings for gaming, providing a more immersive and responsive gaming experience. The Game Motion Plus feature reduces motion blur and judder, ensuring that fast-paced games appear smooth and clear.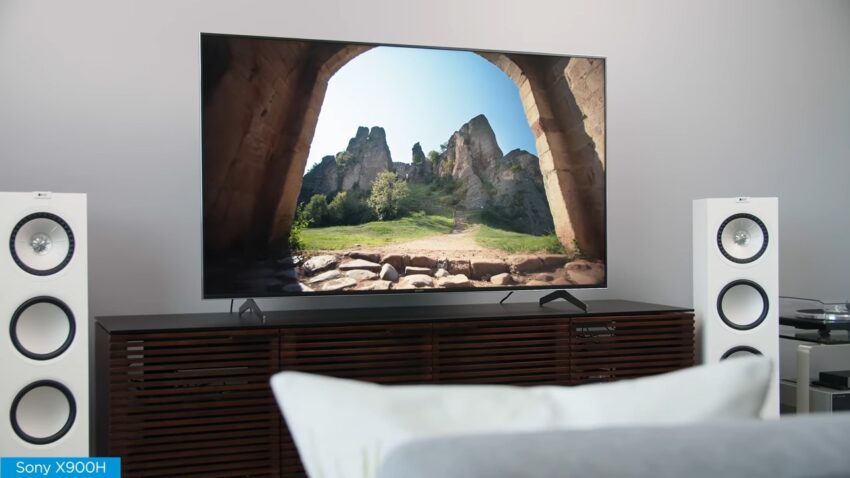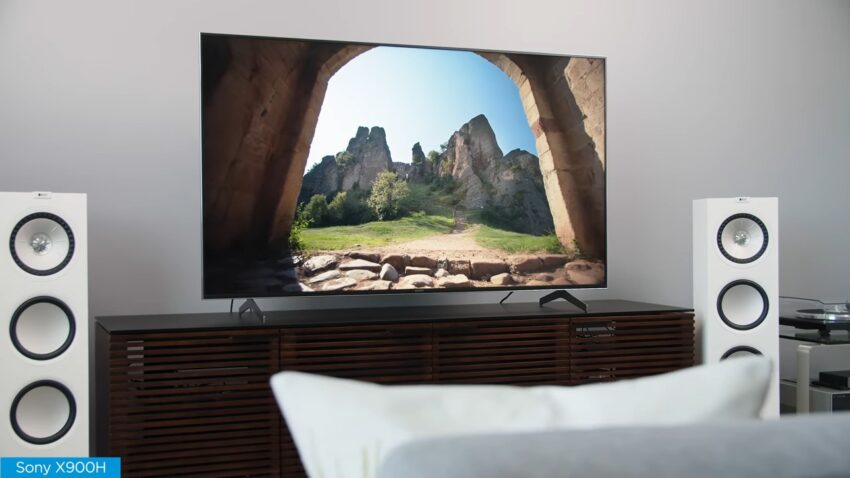 Virtual Assistant Support
A virtual assistant is a contractor that provides services to the user and makes the device and application more convenient and suitable. It is built-in both TV models.
But I found a slight difference here that Q90T has Google Assistant and Amazon Alexa; however, the Q80T has Samsung Bixby with Amazon Alexa. All of those do work without a fault!
Input Lag
Input Lag is the time required to send an electronic signal to display the corresponding action. It is also called latency lag. If a device has more input lag, it'll take a long time to display the frame, which is a disadvantage.
The Samsung Q90T and Q80T boast good input lag and perform quickly. Authentically, the 90s has 11ms input lag, and the 80s has 14ms input lag. Thus, the Q90T model is the winner. I suggest gamers consider the least lag time.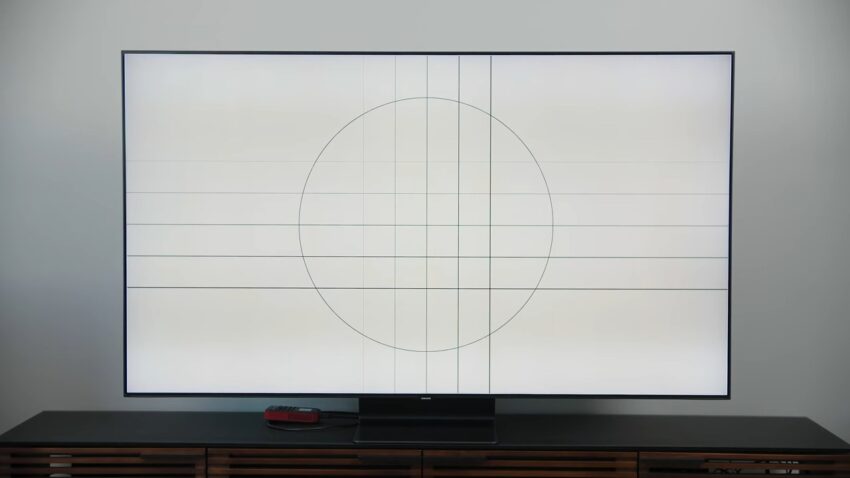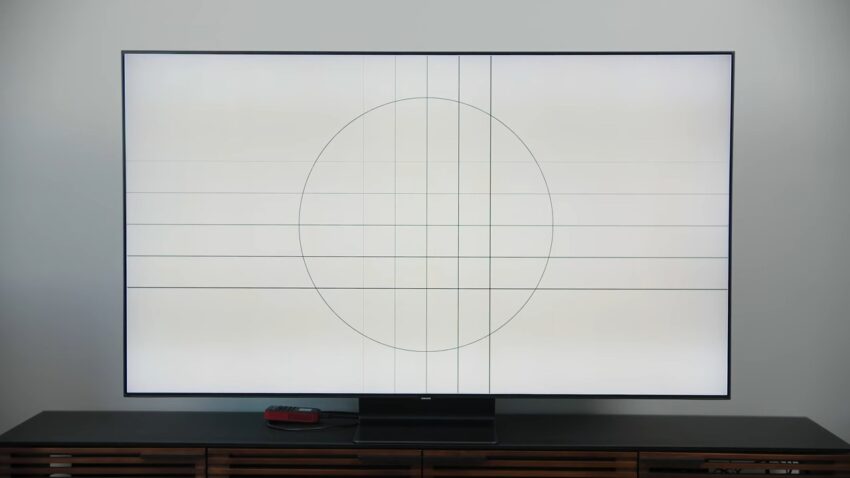 Sizes
While buying a flagship device, people mostly go for large sizes to enjoy the picture along the right lines. Besides, if you're looking for a smaller screen, then Q80T has got you because it is available in 49 inches too. Other available sizes are 55 inches, 65 inches, 75 inches, and 85 inches (in both models).
FAQs
Which is better: QLED or crystal UHD?
QLED is better than crystal UHD because it is brighter and delivers improved color quality. I would highly recommend you to buy a QLED television to experience better results. However, the models which boast QLED are pricier than the ones with crystal UHD.
Which is the best TV brand, 2023?
While purchasing a TV, brand name does matter! Because a branded television comes with a moral warranty and substantial results. In today's TV market, Samsung is the top name as it has good recognition and remarks. LG is also at its climax in the TV manufacturing industry list.
What are TV brands not made in China?
There are several TV brands that are not made in China or have production facilities in other countries. Some of the popular non-Chinese TV brands include:
Samsung: A South Korean company, Samsung is a leading name in the TV industry. They manufacture their TVs in countries such as South Korea, Vietnam, and Hungary.
LG: Another South Korean giant, LG is known for its impressive OLED and NanoCell TVs. LG has manufacturing facilities in South Korea, Poland, and Mexico.
Sony: A Japanese brand, Sony is well-regarded for its high-quality TVs, particularly the Bravia line. Sony has production facilities in Japan, Malaysia, and Slovakia.
Panasonic: Panasonic is another Japanese brand that offers a range of TVs, including OLED and LED models. Their production facilities are located in Japan, Malaysia, and the Czech Republic.
Vizio: Vizio is an American company that produces budget-friendly TVs with competitive features. While some components may be sourced from China, Vizio has assembly plants in countries such as Mexico and the United States.
TCL: Although TCL is a Chinese company, they have manufacturing facilities in other countries, including Poland, Mexico, and Vietnam. This means that some TCL TVs are not made in China.
Philips: Philips is a Dutch brand that offers a variety of TV models. The company has production facilities in several countries, including Belgium, Brazil, and Poland.
Conclusion
In both models, the features are enough to justify the cost! I noticed significant differences in sound system, light dimming, weight, HDR content, and size.
Which one is better? Overall, the Q90T model is somewhat better than Q80T in brightness, HDR performance, and display quality. However, it is pricier than the Q80T.
That's all, folks!