The picture quality is one of the key features that help a TV to stand out in the television market. Motion, sound quality, minimum input lag, and other smart features are also essential, but if the picture isn't fine, everything else becomes secondary. There are different TV technologies in the television market, each with its own benefits and drawbacks.
Quantum dot is a new technology introduced in the television market that uses a quantum dot color filter resulting in a wider color gamut. QLED TVs take benefit from many unique features that Quantum dots deliver such as high luminance.
Luminance relates to how bright a screen is, and that lighting is a significant factor that affects certain picture quality features. Secondly, as light becomes stronger, the contrast ratio is automatically increased.
The effect of brightness is clear on QLED TVs. There is a range of bright and dark reds, but QLED TVs must describe this variety of colors. Along with other technologies such as Direct Full Array, this unique QLED technology provides a completely different picture quality and a more immersive viewing experience as compared to other TV technology.
Samsung has been rebranding the ' SUHD ' TVs as ' QLED ' since 2017. Although QLED was mostly associated with Samsung, other manufacturers such as Vizio and currently TCL make TVs with quantum dot technology.
We've rounded up the best QLED TV deals from all the TV brands and models we've reviewed, including older 2018 QLED TVs and the best QLED TVs from 2019. If you're looking to save big on a luxury television, these QLED TV deals are a great option. Our recommendations below are the best QLED TV deals that you can buy.
Top Gaming-Friendly QLED TVs
1. Best QLED TV: Samsung Q90/Q90R QLED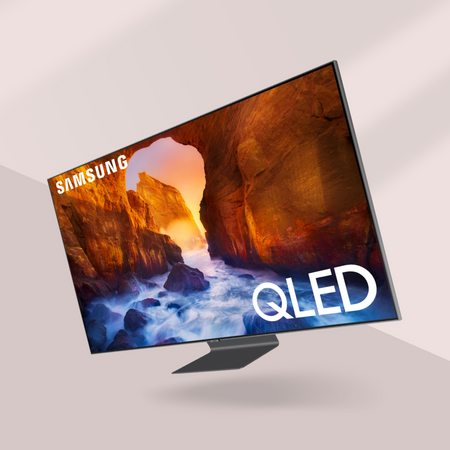 The Samsung Q90/Q90R QLED is the best QLED TV we've reviewed. This is a great TV with outstanding picture quality that provides excellent performance in any usage. It has a high contrast ratio and very good local dimming support; these allow the television to produce deep blacks which significantly enhances the picture quality in a dark room.
It's a very bright TV that you can easily put in a bright room, where sunlight will be combated and reflections handled well. It has a wide range of colors and can display vivid colors and highlights that pop in HDR content thanks to its high HDR peak brightness.
Although this television has a VA panel, due to the 'Ultra Viewing Angle' technology, the picture remains clear when viewed from the side without any issue. Due to the fast response time, fast-moving content is smooth, which will keep sports fans satisfied.
And gamers will experience better performance while playing games because the input lag is very low, and this TV supports FreeSync for close tear-free gameplay among other gaming features.
| | |
| --- | --- |
| Best Feature | Outstanding overall picture quality |
| Screen Resolution | 4K |
| Screen Size Options | 65″, 75″, 82″ |
| Smart Platform | Tizen |
Pros
Very bright both in SDR and HDR.
Excellent low input lag and gaming features.
Remarkable motion handling.
Cons
Some gray uniformity issues at the edges.
2. Samsung Q80/Q80R QLED TV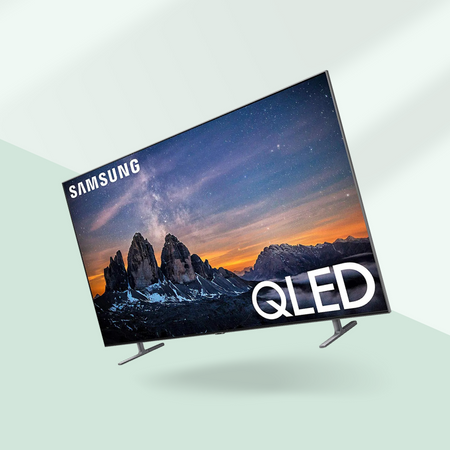 If you consider the Samsung Q90/Q90R QLED more expensive, then check out for the Samsung Q80/Q80R QLED. It gives the other Samsung a very similar overall performance but lacks the comfort of the One Connect box which hosts all the inputs.
However, some people prefer it if all the inputs are on the TV as you don't have to pay for the additional package. This TV has excellent overall performance and, like the other Samsung, it integrates a layer of' Ultra Viewing Angle' which enhances viewing angle while losing dark room efficiency slightly.
If there is no issue with a higher cost and the need for extra space for the One Connect package, get the Q90R; otherwise, the Q80R can offer just as good a performance in any use.
| | |
| --- | --- |
| Best Feature | Excellent viewing angles with Ultra Viewing Angle technology |
| Screen Resolution | 4K |
| Screen Size Options | 55″, 65″, 75″ |
| Smart Platform | Tizen |
Pros
Very low input lag and great gaming features.
Excellent motion handling.
Very bright in both SDR and HDR.
Cons
Some gray uniformity issues at the edges.
3. Best 8k QLED TV: Samsung Q900/Q900R 8k QLED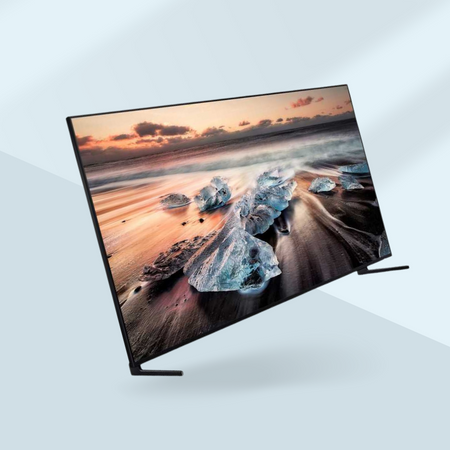 The Samsung Q900R is an outstanding 8k QLED TV with incredible quality pictures. It can be very luminous in both SDR and HDR. Although it has a VA screen, due to the' Ultra Viewing Angle ' layer it has large viewing angles that hold an accurate image when viewed from the side at the advantage of lower contrast.
Despite the low native contrast ratio, the very good local dimming helps greatly enhances dark-room efficiency. It has great performance in HDR and very good handling of the reflection. The Q900 has outstanding control of the motion and very low latency in performance.
Finally, like all premium Samsungs since 2018, the Q900R has support for the FreeSync variable refresh rate.
It has excellent picture quality with good performance in the darkroom, which also stays accurate when seen from the edge. It has remarkable handling of the motion with very little blur and fast-moving content, like sports, is crisp. The input lag is very low and the TV automatically reacts to your movements which are perfect for players and those who use it as a PC monitor.
The Samsung Q900 is a high-end television set. It is the first 8k TV on the market and currently stands just above Samsung's 4k model, the Samsung Q90R. Samsung Q900's main 8k rivals are expected to be the Sony Z9 G and the LG SM9975. The Q900 signals the start of a modern 8k TV era.
| | |
| --- | --- |
| Best Feature | 8K resolution with AI upscaling |
| Screen Resolution | 8K |
| Screen Size Options | 65″, 75″, 82″, 85″, 98″ |
| Smart Platform | Tizen |
Pros
8k resolution.
Wide viewing angles, great for a VA panel.
Great local dimming and dark room performance.
Cons
A lot of dirty screen effect is evident on the screen.
4. Best Value QLED TV: Vizio P Series Quantum X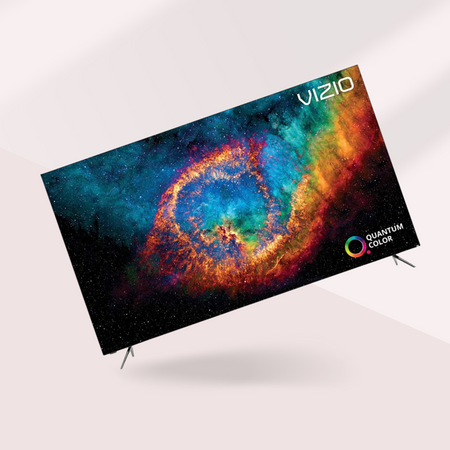 If you are looking for the best QLED TV for your budget, then get the Vizio P Series Quantum X 2019. It does not have the new viewing angle enhancement technology found on Samsung's higher-end TVs, so the viewing angles are not good as Samsung models.
This is an outstanding TV with great overall picture quality. It's one of the brightest TVs we've reviewed and you can easily put it in a very bright room as there's no issue of glare. It has a wide range of colors and offers vivid color HDR content and highlights that pop.
Due to the deep blacks due to the high native contrast ratio and local dimming help, the Vizio often works well when in a dark room. It has good handling of motion and a very low lag in input which will please even the most competitive gamers.
But, as the picture degrades at an angle and the backlight flickers at 120Hz, it is not perfect; this creates duplications that can trouble certain people. Finally, gamers may find the lack of support for more advanced gaming features such as AMD's FreeSync refresh rate variable, popular in higher-end Samsung models, limiting.
| | |
| --- | --- |
| Best Feature | Exceptional brightness and contrast |
| Screen Resolution | 4K |
| Screen Size Options | 65″, 75″ |
| Smart Platform | SmartCast |
Pros
Outstanding peak brightness in SDR and HDR.
Deep, uniform blacks.
Great motion handling.
Cons
Image degrades when viewed at an angle.
5. Best Budget QLED TV: Hisense H9F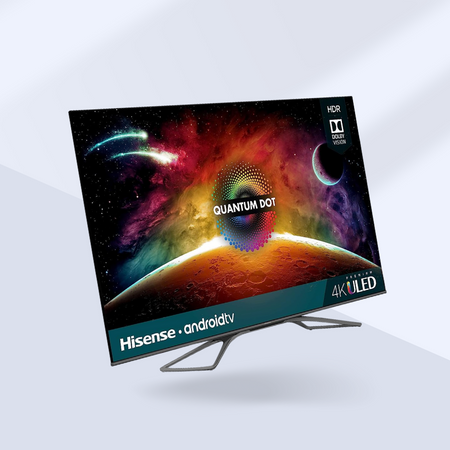 The Hisense H9F is the best affordable QLED TV we've reviewed so far. This is a Television that's perfect for both dim and light rooms. It has an excellent contrast ratio and decent black uniformity that can offer deep blacks, though if you allow the local dimming option there is a touch of blooming.
Its peak brightness is high enough yet to fight glare and combined with its impressive wide color gamut, HDR content looks amazing, with rich, vibrant colors and specular highlights that pop. However, due to its poor viewing angles, pictures tend to look washed out when seen from the edge, but that's predicted from most VA panels.
Response time on this TV is excellent and there is very little blur in fast-moving scenes but due to the flickering of the backlight, there is some duplication of the image. If you intend to use this TV for games, the input lag is remarkably low although it does not support any variable refresh rate technology and the refresh rate is limited to 60Hz.
This TV runs on Android, so you'll have keys to the Google Play Store and its huge device list. It can also connect with Google Assistant, who allows you to control the Screen, search for content, or ask for information such as time and weather.
| | |
| --- | --- |
| Best Feature | Great picture quality for the price |
| Screen Resolution | 4K |
| Screen Size Options | 55″, 65″ |
| Smart Platform | Android TV |
Pros
Excellent peak brightness.
Deep blacks.
Outstanding low input lag and excellent response time.
Cons
Some noticeable uniformity issues.
6. Vizio M Series Quantum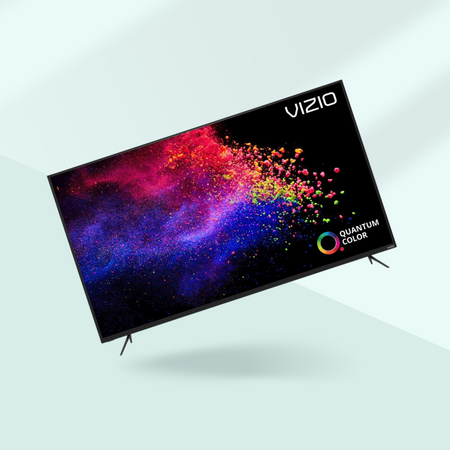 Take a look at the Vizio M Series Quantum 2019 if you want a TV that has much better darkroom quality without the blooming question of the Hisense H9F. This TV has one of the best black uniformity we've seen until now.
Unfortunately, the peak brightness in HDR mode is somewhat average, and as you will see noticeable banding and dirty glass impact all over the device, there are some gray uniformity problems too.
On the bright side, it has excellent response time and low input lag, and if you want to use it as a large monitor it can view chroma 4:4:4 correctly. The SmartCast system from Vizio is simple to use and works with the most common pre-installed streaming applications.
| | |
| --- | --- |
| Best Feature | Good overall performance at an affordable price |
| Screen Resolution | 4K |
| Screen Size Options | 43″, 50″, 55″, 65″ |
| Smart Platform | SmartCast |
Pros
Deep, uniform blacks.
Impressive color gamut.
Excellent low input lag.
Cons
Mediocre dirty screen effect (DSE)
7. Samsung Q70/Q70R QLED TV Review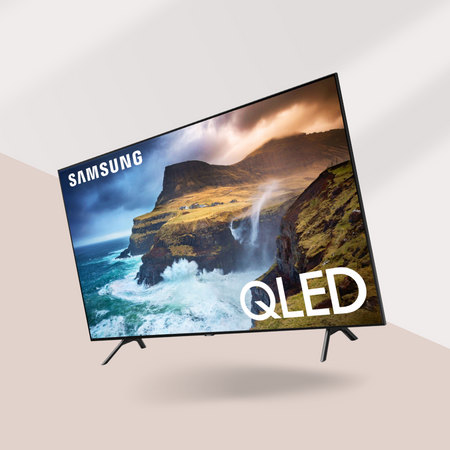 The Samsung Q70R is an incredible 4k Screen from the QLED lineup for the 2019 brand. It's a VA panel TV with outstanding contrast ratio, excellent black uniformity, and impressive peak brightness, rendering this TV ideal for both bright and dark rooms.
It also sports local full-array dimming and a wide range of colors, helping to create bright, vivid colors and highlights in HDR content Its movement handling is also superb, with a native 120Hz refresh rate and low response time, not to mention the optional black frame insertion to further reduce blur. Additionally, it supports AMD's FreeSync variable refresh rate technology for a nearly tear-free gaming experience.
| | |
| --- | --- |
| Best Feature | Good picture quality and gaming performance |
| Screen Resolution | 4K |
| Screen Size Options | 49″, 55″, 65″, 75″, 82″ |
| Smart Platform | Tizen |
Pros
Excellent low input lag.
Excellent motion handling.
Can display deep, uniform blacks in a dark room.
Cons
The image degrades quickly at an angle.
8. Samsung Q60/Q60R QLED TV Review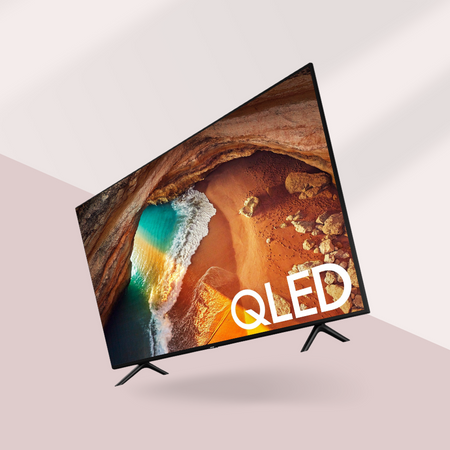 The Samsung Q60R QLED is a good 4k television for almost any content type. Its VA panel has an outstanding contrast ratio, producing deep, inky blacks and excellent handling of motion, resulting in crisp images with minimal blur.
Its fast refresh rate, low input lag, and FreeSync support are sure to please most players, though viewing angles may be an issue for big parties. Samsung's Tizen interface is user-friendly, and by pushing a button, it has a large selection of apps readily available.
| | |
| --- | --- |
| Best Feature | Decent picture quality at an affordable price |
| Screen Resolution | 4K |
| Screen Size Options | 43″, 49″, 55″, 65″, 75″, 82″ |
| Smart Platform | Tizen |
Pros
Low input lag for gaming.
Excellent motion handling.
Cons
HDR can't get very bright.
Image degrades when viewed at an angle.
Buying Guide – For Quality Gaming Experience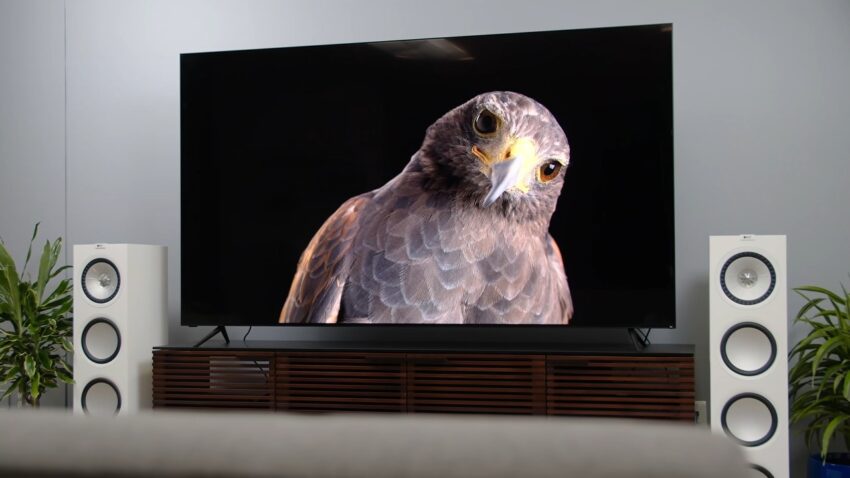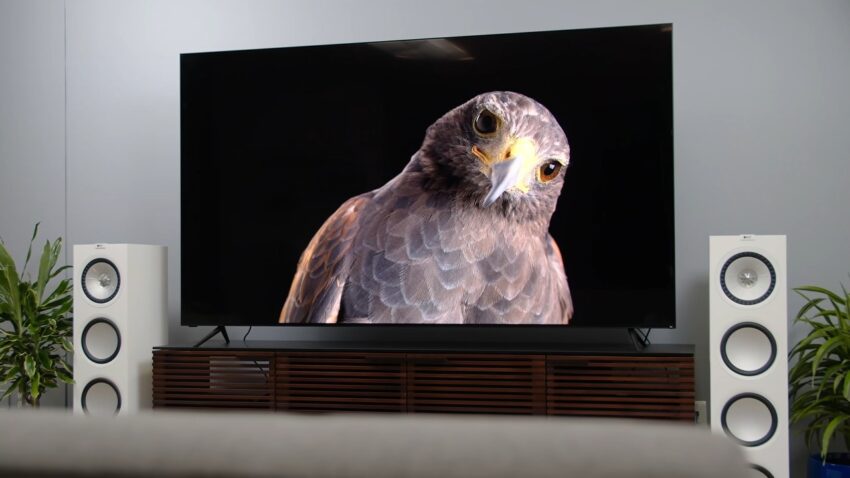 There are a wide variety of TVs that say they are equipped for gaming, but if the technology can't keep up with your controller or your TV picture takes way too long to update, this could negatively impact the outcome of your game, said Willcox.
For dedicated gamers, that's just not an option. Here are five key things the experts say you should consider when shopping for a quality gaming TV.
1. Picture quality
According to Willcox, most large TVs, typically 50 inches and above, are now 4K models, providing four times the pixel count of standard high-definition displays, enabling them to showcase more intricate details.
"The best part is that you don't need to spend extra to get one," he said. "Most TVs now support high-dynamic-range (HDR) content, producing brighter and more vivid imagery." However, Willcox noted that not all TVs perform equally well in this regard, so it's crucial to select a model that delivers a captivating HDR experience.
2. Latency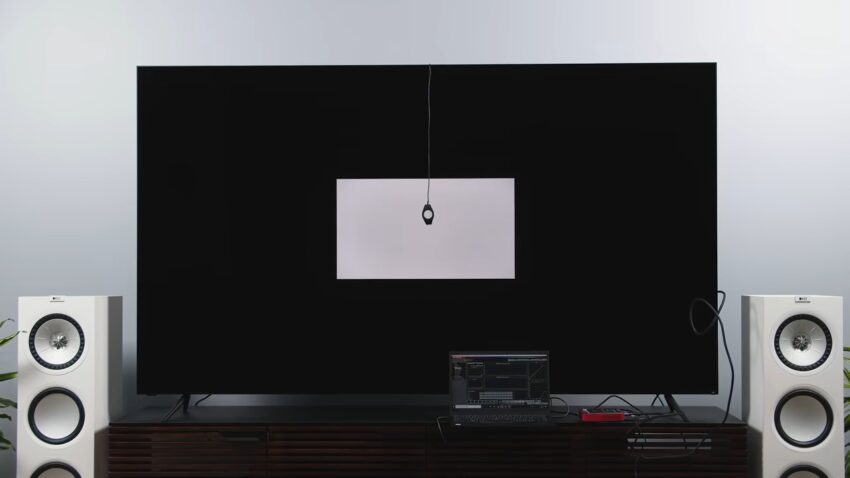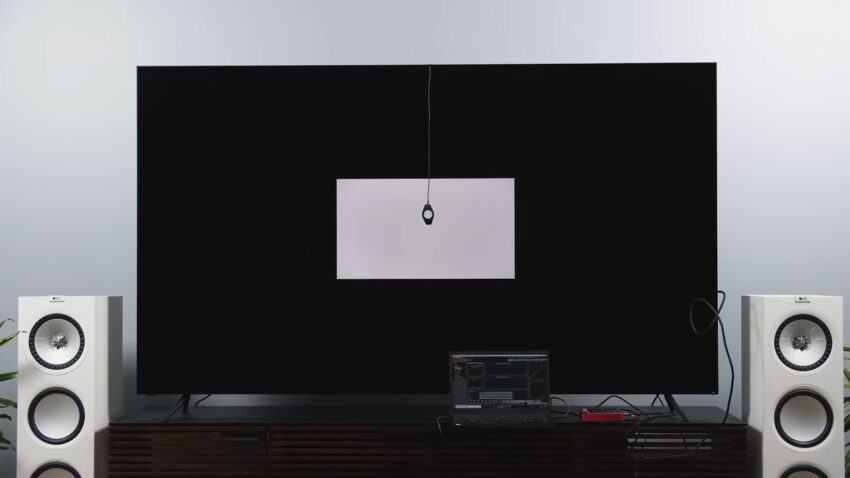 Often called input lag, latency refers to the time it takes for the on-screen action to react to your inputs via a game console or PC controller, measured in milliseconds. "Serious gamers understand that even a half-second delay can make the difference between victory and defeat, particularly in fast-paced games," Willcox explained.
He mentioned that many TVs now include a Game Mode, sometimes called Auto Low-Latency Mode (ALLM), which automatically adjusts the TV's settings to minimize latency. "For optimal performance, aim for a TV with an input lag of under 20ms when game mode is activated," Willcox advised.
3. Refresh rate
Willcox explained that another factor to consider is the TV's refresh rate, measured in Hz, indicating how often the TV updates its image per second. "Even though they're frequently used interchangeably, refresh rate differs from frame rate, which is the number of video frames displayed by the TV each second," Willcox said.
"It is crucial for both to be synchronized to prevent visual anomalies like screen tearing, which occurs when the TV displays parts of an old frame alongside a new one."
4. Variable refresh rate (VRR)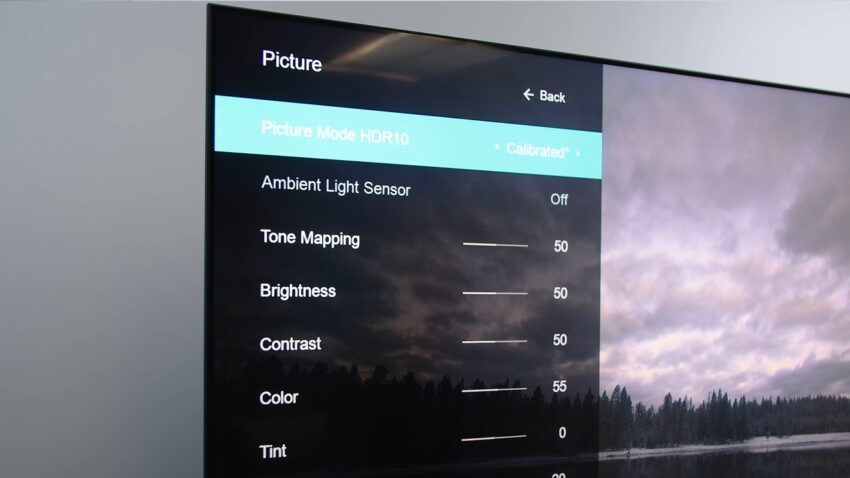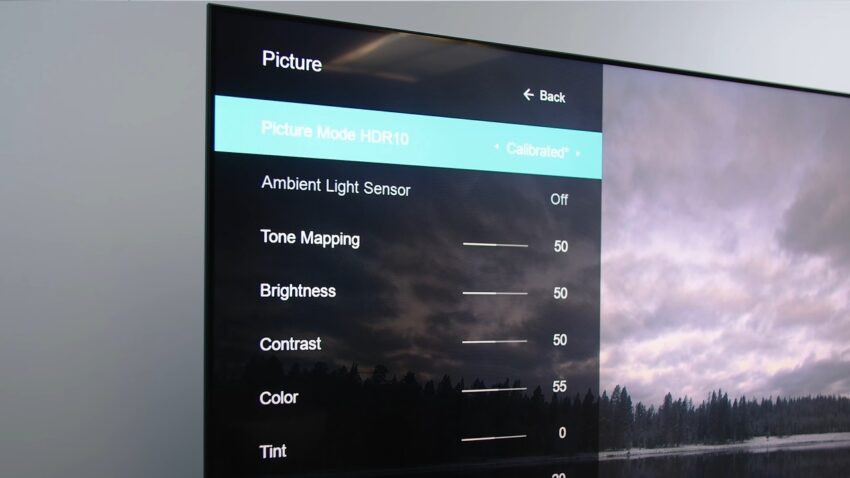 An increasing number of TVs now feature Variable Refresh Rate (VRR), which allows the TV to automatically align its frame rate with that of your gaming console or computer, preventing screen tearing. "You might notice TVs promoting compatibility with Nvidia's G-Sync or AMD's FreeSync, which are essentially two versions of VRR technology," Willcox stated.
5. Inputs
Willcox advised ensuring that the TV has at least one HDMI 2.1 input, the most recent HDMI standard. "It supports higher frame rates, such as 4K gaming at 120Hz, and VRR.
The PlayStation 5 and Xbox Series X gaming consoles, as well as PCs with high-end graphics cards, are equipped with HDMI 2.1 connections, so having HDMI 2.1 on your TV allows you to fully benefit from these gaming systems," he explained.
Final Thoughts
Our suggestions above are what we think are the best QLED TV deals available in the market. These are the best QLED TVs to buy in every price range for you. We have analyzed the features and functions of each product and reviewed our best for the buyers.