With the advancement of technologies to our benefit, our lifestyles are constantly evolving, and there is no doubt that it is for the better. Smart televisions are another product of this ever-evolving technology and lifestyle of ours. They enable us to connect our smartphones with the television and view the content directly on the television screen.
These smart televisions can connect to our phones in various ways, Bluetooth being the most effective one. Bluetooth has the safest and most robust network without any disturbance compared to other forms. So, here are a few best Bluetooth technology televisions for you.
Check here our top picks:
Editor's Pick – Elecsung Smart Mirror TV
Best 4k TV – Sony X80J TV
Best Sound – SAMSUNG 43-inch Class Crystal
Best Budget Pick – Skyworth S3G 32-Inch 720P HD Smart LED TV
Top Bluetooth-Enabled TVs
1. Elecsung Smart Mirror TV – Editor's Pick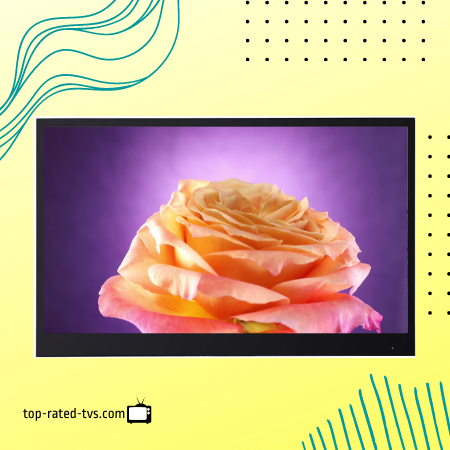 Elecsung smart mirror tv is a twenty-seven-inch television and is available in two other sizes, twenty-two inches, and thirty-two inches. True to its name, the television works like a regular television when switched on and a mirror when turned off. This adds aesthetic value to this television.
Since it is a wall-mounted television, it will look beautiful and a piece of work that can multifunction as a television and a mirror.
This smart tv is a full HD LED tv that comes with an Android 7.1 system and gives you access to many channels without a tv box. This television comes with a 1920×1080 resolution and provides excellent picture quality to the users.
You can use various ways to connect this television to your smartphones, like Wifi and Bluetooth. You get to choose between the two, depending upon what works the best for you. Not many people chose Wifi to connect their mobile phones and televisions because there can be some sort of disturbance in the Wifi due to various reasons, including low connectivity.
However, that is not the case when it comes to Bluetooth. Bluetooth will provide you a more robust and faster connection as compared to Wifi.
Features:
This television weighs no more than nineteen pounds, making it an excellent choice for a wall mount television.
It comes with more than one connectivity option, Wifi, and Bluetooth, making it easy for the user to choose between the alternatives.
The tv is waterproof.
This television has excellent picture and sound quality.
2. SAMSUNG 43-inch Class Crystal – Best Sound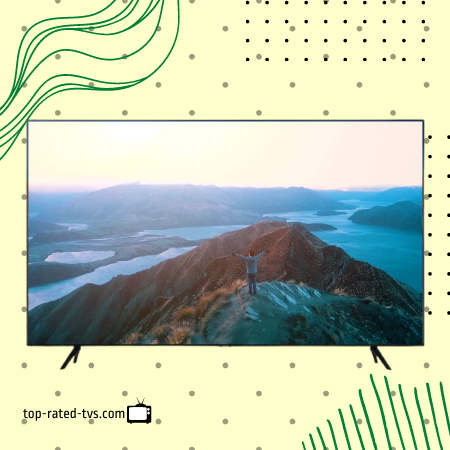 This class crystal smalt television by Samsung is one of the best options you will have out there that come with optional Bluetooth connectivity. This television is available in six sizes, 43 inches, 50 inches, 55 inches, 65 inches, 75 inches, and 85 inches. You can use it as a wall mount television or on a stand according to your wish and how you want to use it in your space.
With an ultra-fast processor, everything that you watch on this television will be in impeccable picture quality. This television is equipped with Alexa, as well as Bixby by Samsung. With a sound output of RMS 20 W, the sound quality of this television will give you an experience similar to that of a theatre.
This television even supports browsers, youtube, Netflix, and a lot of such services. The television comes with more than one connectivity option, Wireless, Bluetooth, USB, and Ethernet. Although Bluetooth is quite literally the best choice for an effortless and robust connection, this television gives you many alternatives in case one does not work.
This television also comes with a built-in Alexa.
You can ask your television to search channels, change channels, increase or decrease volume and a hundred other things will be done at the sound of your voice.
Features:
This television is exceptionally light with a weight of merely 18.3 pounds.
This television comes with a lot of connectivity options for you to choose from, including Bluetooth. It also enables you to have alternatives in case one of them stops responding.
It also comes in with a built-in Alexa.
3. Sony X80J TV – Best 4k TV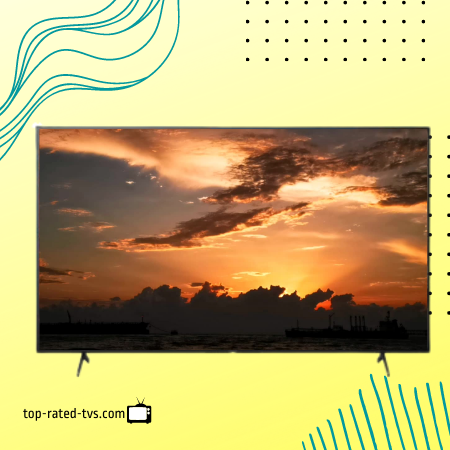 This smart television by Sony is one of its kind with a 4K resolution. With a fifty-five-inch screen size, this television comes with a subwoofer speaker for a wonderful listening quality to give you an experience you will not forget.
This television produces more colors than regular television, which results in fantastic picture quality. Because of the great range in which the colors are made, this television gives you a viewing experience that is as close as it gets to watching something live.
It supports various streaming platforms, including Netflix, Youtube, and Google TV, with a guarantee to take your streaming experience up a notch. This television's sound quality makes it a perfect fit for home theater usage.
Features:
This television has a sound quality compatible with home theatre.
The size of this television ensures that your viewing experience is top-notch.
This television also supports most in-demand streaming services.
4. SAMSUNG 55-inch Class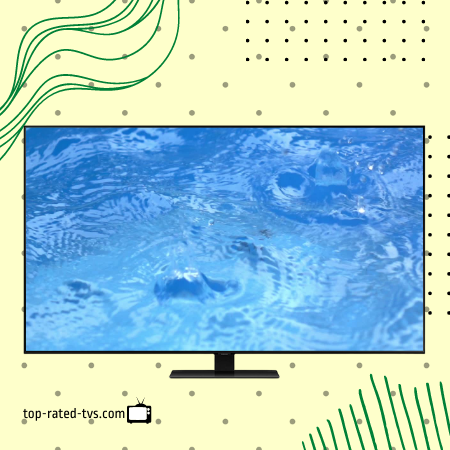 This smart television by Samsung is another one of the top options when it comes to televisions with Bluetooth connectivity. It comes in four different sizes, 55 inches, 65 inches, 75 inches, and 85 inches. With a QLED display, this television weighs approximately forty-seven pounds.
This television can produce all authentic colors that are part of the screen as a complete replica, giving you a real-time experience when watching television. With object tracking sound, technically referred to as OTS, this television aligns the sound with the screen at perfect measures with the help of artificial intelligence.
This television comes with an in-built Alexa. You can ask your television to change the channels or move the volume up or down, and it will get it done with the help of Alexa. This even saves you the effort to look for a remote, which gets lost way too quickly than it should.
The television supports Bluetooth, Wifi, USB, HDMI, and Ethernet connectivity.
This makes it easy for you to connect your mobile phone to the television in various forms and enjoy your favorite movie through the streaming services in a new experience.
Features:
This television supports various connectivity options. The user always has alternatives available if one of the options does not work; you can enjoy your favorite movie or show without any disturbance.
It comes with an in-built Alexa voice assistant.
It is available in different sizes with all the same features for you to choose from.
5. Skyworth S3G 32-Inch 720P HD Smart LED TV – Best Budget Pick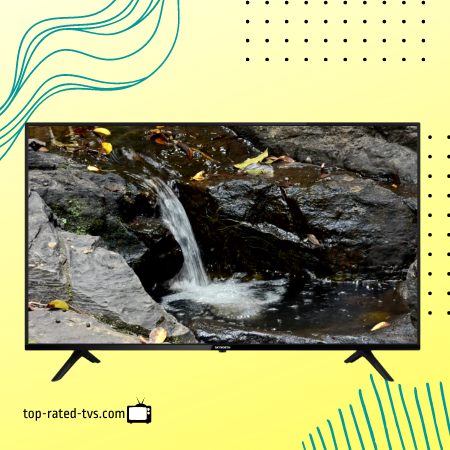 This Skyworth television is a wall-mount television that you can use on its stands as well. It enables you to control the tv with your voice pretty quickly with the in-built Google Assistant, which also works well with Alexa. You can use your voice to operate the television and save yourself the trouble of finding the remote control every time you want to watch the television.
This television also supports Google Play Store, where you can download Chromecast-enabled applications on your mobile phones or laptops and then use them on the television. It also offers 720P picture quality with perfect intense colors to provide you with a commendable watching experience.
This television also comes with in-built dual-tone loudspeakers to make them sound more powerful and robust. Dolby Audio makes sure that you have your very own cinema experience at home itself. It supports various technology connectivity, including but not limited to Bluetooth.
Features:
This television comes with a two-year warranty and 24*7 customer support.
It comes with voice control to make it a more effortless and more uncomplicated experience for its user.
It also allows Bluetooth connectivity amongst the various other options available.
Buyer's Guide To Buying Tvs With Bluetooth Technology 2023
Buying a television is not that difficult. However, purchasing the correct television for yourself is the tricky part. When you are out in the market, looking at different functions and availability, you come across many products and operations. To choose which functions you need and do not need, you should start by jotting down your needs. To help you buy the correct television with Bluetooth technology, here is a shopping guide.
Size Of The Television
This is very crucial. You can find a Bluetooth technology-enabled television in almost all sizes, so you need not worry about that. Please choose a size for the television based on the size of the room you are planning to put it in. It should not look too big or too small in the room. Choose based on the number of people who usually watch television together so that none of them have to strain their eyes too much.
Connectivity Technology
Go for televisions that have two options for connectivity at the minimum. This will make sure that you have an alternative option if one of the connectivity portals stops working and you don't have to compromise on entertainment.
Warranty
Always choose televisions that come with some kind of warranty. After all, you expect your television to last for at least a few years, and the warranty makes sure of it.
Voice Control
Although voice control is not a necessity, it indeed makes your whole television viewing experience much more relaxing. You can change the channels and operate the entire television at the sound of your voice.
Conclusion
Buying anything in today's world is no joke. No matter what amount of money you are spending on a service or product, we expect these services and products to be worth it. After all, it is our hard-earned money that we are spending on them.
We have curated this list keeping in mind the most asked-for features in televisions. What works for someone might not work for someone else; this makes it essential to make sure you make a purchase keeping all the crucial things in mind.
Always choose a television that comes with more than one connectivity option. This makes sure you do not have to wait for your entertainment because of weak connections in one aspect.
Always go for television that comes with a warranty. You would not want to invest your money in something that won't last even for a couple of years. This will diminish the risks.
FAQs
What is Bluetooth technology in TVs?
Bluetooth technology allows TVs to connect wirelessly with other Bluetooth-enabled devices such as headphones, speakers, and smartphones, allowing you to stream audio without the need for cables or cords.
What are the benefits of having Bluetooth technology on TVs?
Having Bluetooth technology in your TV allows you to enjoy a wireless audio experience. This is particularly useful if you want to watch TV late at night without disturbing others in the same room. Additionally, it allows you to stream audio from your TV to other Bluetooth-enabled devices, such as speakers or headphones, providing a high-quality audio experience.
Are all TVs equipped with that technology?
No, not all TVs are equipped with Bluetooth technology. Some older models may not have this feature, while some budget-friendly models may also lack it. However, many modern TVs come equipped with Bluetooth technology, and it's becoming more common as a standard feature.
Can I connect multiple Bluetooth devices to my TV at the same time?
It depends on the TV model and its Bluetooth specifications. Some models can connect with multiple devices simultaneously, while others may only allow one device to be connected at a time. Check the TV's manual or specifications to see what is supported.
Do I need WiFi connectivity to use on my TV?
No, you don't need WiFi connectivity to use Bluetooth technology on your TV. Bluetooth operates on a different wireless technology, so it doesn't require WiFi to function.
Are there any downsides to having Bluetooth technology in a TV?
One potential downside of having Bluetooth technology in a TV is that it may cause audio lag or delay. This can happen if the Bluetooth connection is not stable or if the TV and the connected device are too far apart. Additionally, some older Bluetooth devices may not be compatible with newer TV models, so it's important to check compatibility before making a purchase.
Can I use it on my TV to connect to the internet?
No, Bluetooth technology is only used for wireless audio streaming. To connect to the internet, you will need a separate internet connection, either through WiFi or an Ethernet cable.
Can I use Bluetooth headphones with a TV without Bluetooth technology?
No, you cannot use Bluetooth headphones with a TV that doesn't have Bluetooth technology. However, you can use wired headphones with a TV that has a headphone jack or an RCA audio output.
Alternatively, you can purchase a Bluetooth transmitter that plugs into the TV's audio output and allows you to connect Bluetooth headphones wirelessly.
Is Bluetooth necessary for a TV?
No, Bluetooth is not necessary for every television out there. Bluetooth is used to connect your mobile phone to the television. You do not need to watch traditional television.
Do all smart TVs come with Bluetooth availability?
No. There are smart televisions that come with Bluetooth availability, but it is not a necessity in every smart tv.