Nowadays even curved TVs are a feature of the past. A few years ago, there was a strong push for them, with a strong implication that they were revolutionary, and because of this, they were almost always sold at a premium.
The biggest point is that a curved screen is a more normal form to take advantage of the peripheral vision of our round eyes, which would mean curved televisions allow for more interactive viewing because the curve will help them fill our field of view better. Also, they can offer a wider viewing angle.
See also our suggestions on 4K vs 8K television.
| | | |
| --- | --- | --- |
| | Flat | Curved |
| Viewing angle: | Decent | Decent |
| Immersiveness: | Good | Better |
| Reflections: | Good | Good |
| Cost: | Every price range | Mostly Premium models |
| Availability: | Abundant | Rare |
While there's an argument to be made for curved TVs on the basis of aesthetics – some people like the look of a curved TV – there's no dramatic difference in the viewing experience when you compare curved and flat TVs for everyday use.
Design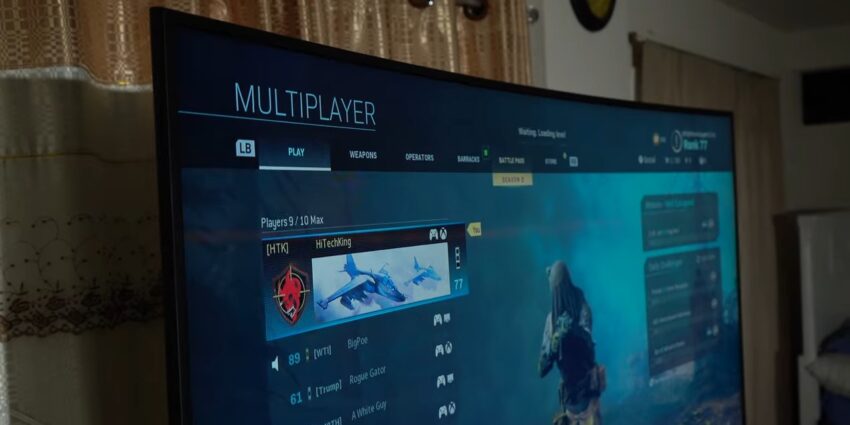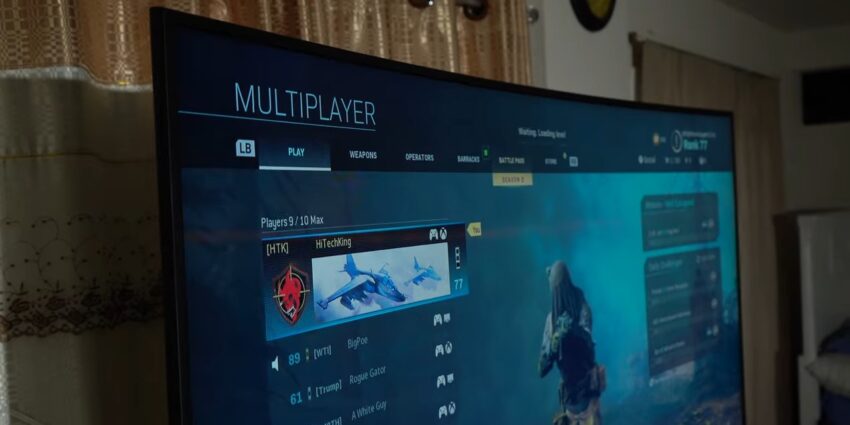 Curved television
When you want a screen that can help you stand out, you need to go for a curved television. The presence of a curved television in the living room attracts all the eyes to it. Everybody, after all, is used to seeing a flat Screen.
Despite the curve, the TV casing becomes thicker. Do you want to mount your curved TV on the wall? Keep in mind that the edges of the TV will be further removed from the wall in comparison to the center of the TV.
Flat television
The design of a flat television with its clear lines blends effortlessly with the surrounding devices and walls. There are clear lines for the audio panel, Blu-ray player, and screen. The flat style is especially good while you're putting your TV on the wall. Of example, if you want that. Thinner TVs are especially simple to mount as a painting on the wall.
Assortment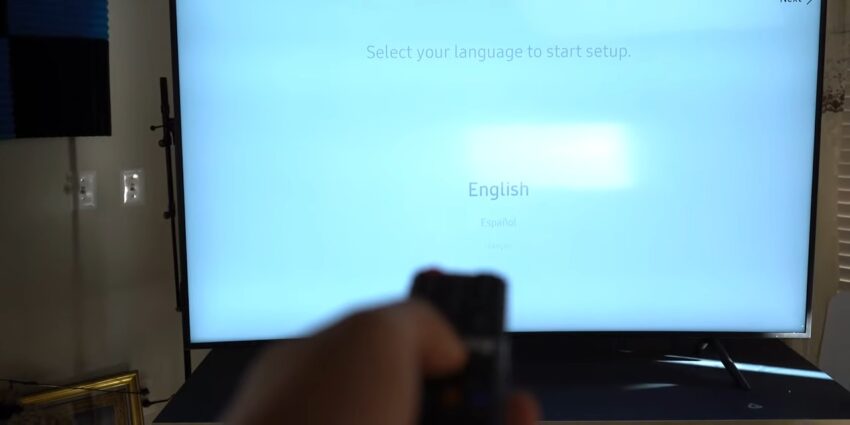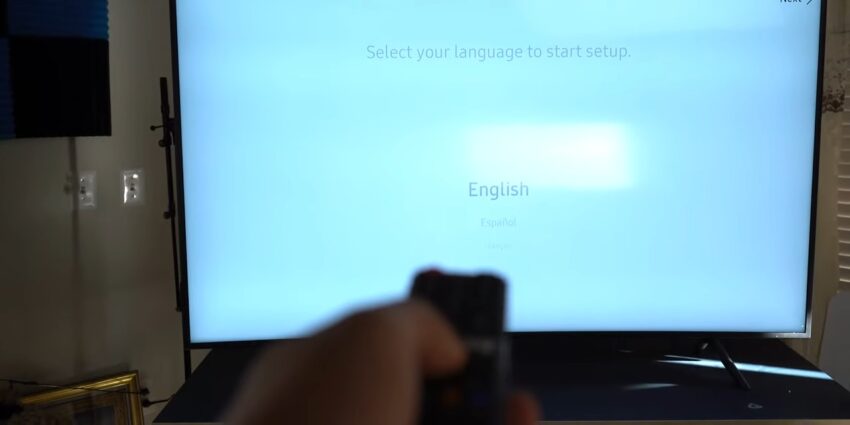 Curved television
There is not a really broad collection of curved televisions. These TVs are part of the larger price range. They have a screen greater than 40 inches, they are more costly and they are equipped with more technology that improves the image. Such TVs have the most highly curved screens.
Flat television
When you go for a large Lcd, there are a number of common options. Flat TV sets come in various types and sizes. You can choose from all kinds of resolutions, from HD ready to Ultra HD. You can easily find a TV that suits your budget, interior, and image quality requirements.
Opt for the best image quality on a model in the higher price range. Similar to curved televisions, these are also equipped with more image-enhancing technologies.
Availability
| | | |
| --- | --- | --- |
| | Flat TVs | Curved TVs |
| Samsung | 7 | 5 |
| LG | All models | – |
| Sony | All models | – |
| Vizio | All models | – |
| TCL | All models | – |
Nowadays curved televisions are largely a thing of the past. In 2017, the latest curved versions were launched by Samsung. All other manufacturers, including LG and Sony, have abandoned them entirely.
Samsung's models are often priced arbitrarily higher too, ranging from a premium of $100 to $1,000 over the flat variant performing exactly the same, making them a bad choice for most people.
Best Curved Screen TVs with Smart Features
1. Best Curved TV – Samsung Q7CN Curved QLED TV (55-inch)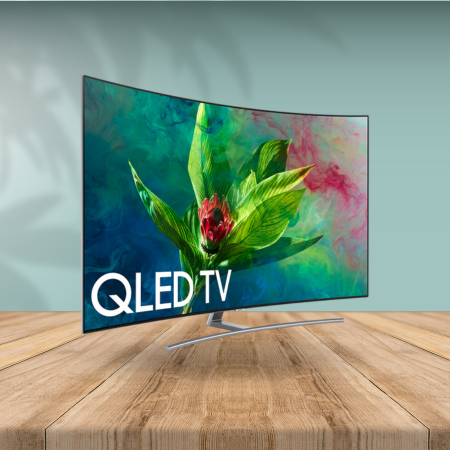 The curved TV panel of a Samsung Q7CN 4 K TV uses quantum dots for bright colors and outstanding contrast, and it's a perfect gamer's TV because of its excellent motion handling. This is the best curved TV and has outstanding color efficiency and good HDR delivery, but there was a lack of contrast and local dimming capabilities.
The Q7CN operates Samsung's Smart Hub software, which provides a rich range of features, including the most popular video and audio streaming services. Sleek remote control and invisible connection cable round up the key features of the Q7CN series. This TV is available in 55-and 65-inch versions.
Samsung Q7CN is the best 4k QLED TV. It has a decent picture quality and has a wide range of color gamut. The Samsung Q7CN has an attractive design and very good build quality. It has a low input lag and comes with the excellent gaming features which feel great for the gamers. And is the best choice for gaming.
Unfortunately, when viewed at an angle, the image degrades, and only those directly sitting in the front will enjoy the best quality of the image.
Pros
Great gaming features including variable refresh rate support
Very wide color gamut
It can get very bright and easily overcome glare.
Cons
Image deteriorates when viewed at an angle
2. Samsung Class RU7300 Curved Smart 4K UHD TV (55-Inch)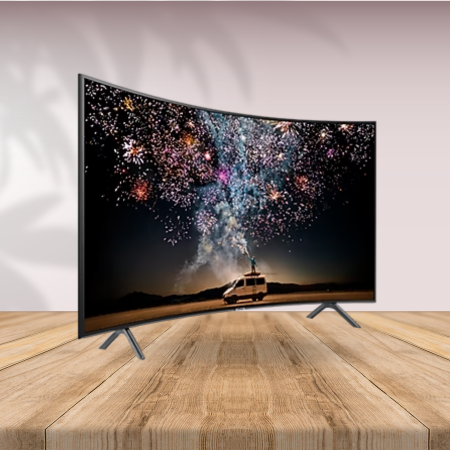 Samsung's RU7300 series shows that you don't need to destroy your savings credit to buy a 4 K TV. The RU7300 has decent picture quality, UHD upscaling, and connections to popular streaming platforms such as Netflix, Amazon Prime, and Hulu, among others. In any scenario, the RU7300 is the cheapest entry level to own a 4 K curved Screen.
Samsung RU7300 is a decent Screen for most of its applications. It produces dark, uniform blacks, but it lacks a local dimming feature. In the SDR, it is light enough for most moderately-lit rooms and has good transparent handling.
It has an outstanding low input lag but does not help advanced game functionality, such as FreeSync. Unfortunately, it can't get bright enough for HDR to stand out the way it should, and can't display a wide color gamut.
Pros
Produces deep, uniform blacks.
Excellent low input lag.
Cons
Disappointing viewing angles.
Limited HDR performance.
3. Samsung 7 Series 65-inch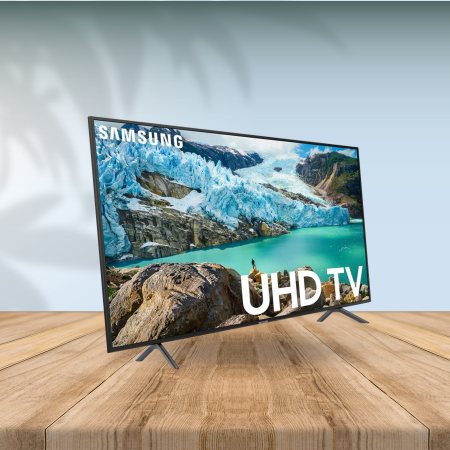 Everyone who wishes to have a more realistic watching experience will find the Samsung 7 Series of 4 K curved TVs. Check out the 65-inch model featuring a powerful 4 K processor, HDR, and PurColor technology for the best level of display quality.
Although there are several high-performance TVs on the market in terms of picture quality, not all of them can equal the stylish impression given by the curved nature of this product. The stylish effect of the curved design is not just a display, because it helps the audience to make full use of the beautiful nature of the Screen.
Get yourself immersed in vibrant and lifelike scenes displayed in 4K quality. This unit features SmartThings for easy integration in a smart home and Alexa voice control compatibility.
Affordable Flat Screen TVs With Great Picture Quality
1. Best Flat Screen TV: LG B9 OLED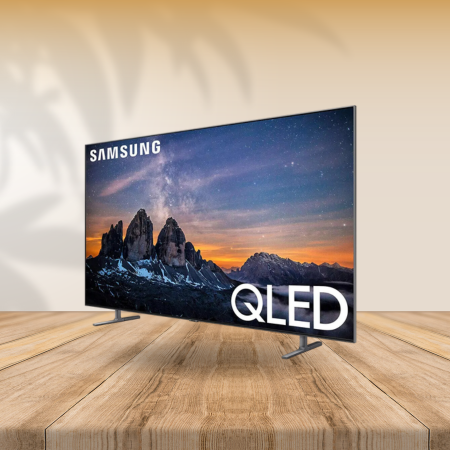 The LG B9 OLED is the best flat screen TV we've ever reviewed. This is a fantastic TV that offers outstanding picture quality and a perfect alternative for those who want to watch in the darkness. Complete blacks should be done without any uniformity issues, such as backlight flickering or clouding, which can be very distracting.
Thanks to its wide viewing angles, it is ideal for every form of room configuration and has strong peak brightness and excellent brightness for viewing in bright rooms.
Response time on this TV is almost instant, resulting in a bright picture with virtually no distortion in motion. It performs remarkably well for gaming with its 120Hz refresh rate and low input lag and also supports FreeSync for nearly tear-free gameplay experience.
Unfortunately, this leads to the issue of temporary image retention and permanent burn-in, which may happen for static content, such as the user interface of a video game or the channel logo being shown at the same spot over a longer period of time. That said, it's not meant to be an issue for most people who watch different content.
Out-of-the-box, the color performance of this Screen is pretty poor, but it has an outstanding gray uniformity on the bright side, which is perfect if you like to watch sports. There is support for both HDR10 and Dolby Vision, and it supports eARC so that you can experience high-quality uncompressed audio like Dolby Atmos through TrueHD with a simple HDMI connection.
Pros
Perfect blacks and black uniformity.
Best flat tv screen
The image remains accurate when viewed from the side.
Nearly instantaneous response time and very low input lag.
Cons
Has the risk of permanent burn-in with static content.
Automatic Brightness Limiter (ABL) can become distracting at times.
2. Best LED Flat Screen TV: Samsung Q80/Q80R QLED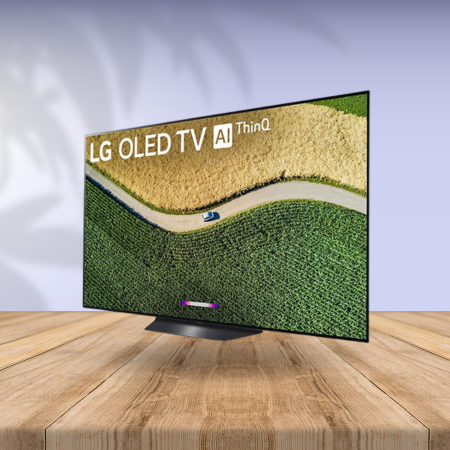 If you're concerned about the chances of permanent burn-in on the LG B9 OLED, check out the Samsung Q80/Q80R. This TV uses a VA screen with a high native contrast ratio and a wide range of local dimming, resulting in deep and inky blacks for an outstanding dark room viewing experience.
It has an excellent peak brightness in HDR mode to render highlights pop, and its motion control is fantastic, with very little blur trail behind fast-moving artifacts.
Gamers will be satisfied with their 120Hz refresh rate and FreeSync support, and their 'Complete Low Latency Mode' allows it simple to jump into a game on a compatible console like the Xbox One without needing to adjust the picture mode every time.
With the best picture quality, LG is a great option, but if you're concerned about the possibility of burn-in, go for Samsung.
Pros
Very low input lag and great gaming features.
Excellent motion handling.
Very bright in both SDR and HDR.
Cons
Some gray uniformity issues at the edge
3. Cheaper Alternative: VIZIO P SERIES QUANTUM X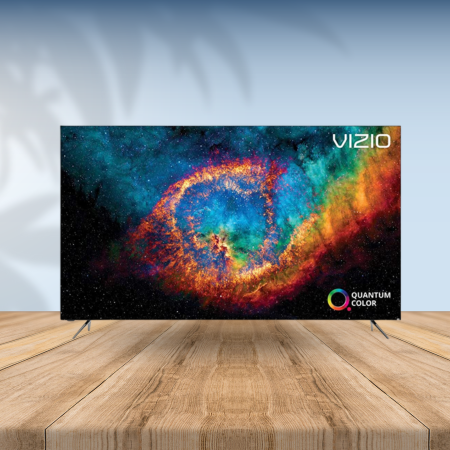 If you consider the Samsung Q80/Q80R QLED expensive and are searching for something better with just a few compromises in performance, get the Vizio P Series Quantum X. It doesn't have a perfect smart interface for the LG B9 OLED, and the Vizio doesn't have any of Samsung's gaming functionality.
On the upside, this is an outstanding TV that offers decent picture quality and works really well in most programs. It can be really bright and appropriate for any room.
If you're looking for the very best flat-screen TV, get the LG. However, if you're trying to save some cash, the Vizio is a fantastic option with excellent overall efficiency.
The Vizio P Series Quantum X is a fantastic 4k LED LCD TV. It offers excellent overall image quality with rich, consistent blacks, exceptional peak brightness, and a great local dimming feature. Flow appears fantastic, due to the outstanding response time.
It also has an excellent low input lag to ensure quick gaming performance, but it does not allow some of the advanced gaming apps, such as FreeSync, seen on some other TVs. Unfortunately, when shown at an angle, the picture degrades and there is visible banding in places of contrasting hue.
Pros
Outstanding peak brightness in SDR and HDR.
Deep, uniform blacks.
Best flat tv screen
Great motion handling.
Cons
Image degrades when viewed at an angle.
FAQs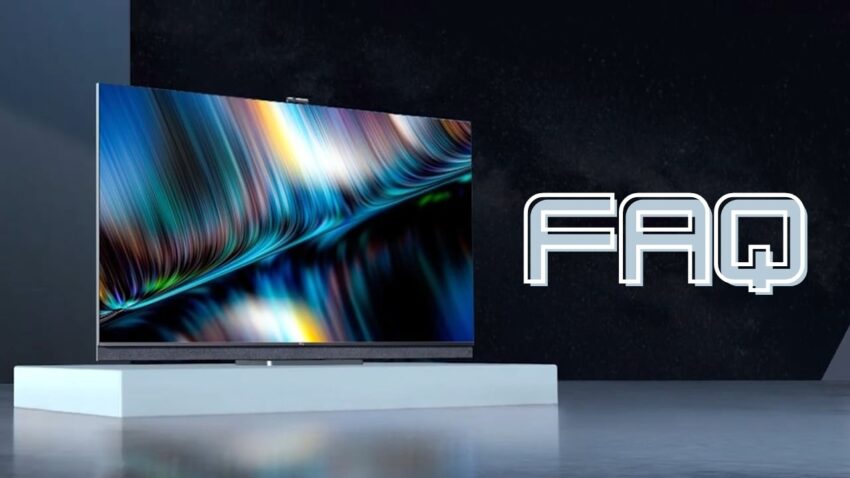 Is it better to buy a curved TV or the flat one?
When we compare these two TVs, they are not very different from each other. However curved TVs generally look better than flat TVs. With a curved TV you have the benefits of a wider field of vision, they offer a panoramic experience, but the problem appears when there are more people in the room watching the same screen at different angles.
Both of these TVs have their advantages and disadvantages, which should be considered before making a final decision.
Which TV is more expensive Curved or Flat?
Curved TVs are generally more expensive than flat TVs. This is because curved TVs require more advanced technology to create the curved screen, which adds to the production costs.
Additionally, curved TVs are still relatively new to the market and may be seen as more of a premium product, which can also drive up the price.
However, it is important to note that the price of a TV can vary greatly depending on the brand, screen size, and features, so it is always a good idea to do research and compare prices before making a purchase.
Do curve TVs have a better picture than Flat?
Whether curved TVs have a better picture than flat TVs is a subject of debate among experts and consumers.
Proponents of curved TVs argue that the curve can provide a more immersive viewing experience and create a greater sense of depth. The curve can also help to reduce glare and reflections on the screen, which can improve the overall image quality. Additionally, the curve of the TV can create a more uniform viewing distance, which can help to reduce eye strain and fatigue.
However, some critics argue that the benefits of a curved screen are minimal and may not be worth the extra cost. They argue that flat screens can provide just as good picture quality and that the curve can cause some distortion when viewing the TV from certain angles.
Additionally, they argue that the curve can create some issues with screen uniformity and make it more difficult to mount the TV on a wall.
How do the angles of a curved TV affect the viewer?
The angles of a curved TV can affect the viewer in a few ways.
Firstly, the curve of the TV can provide a more immersive viewing experience by drawing the viewer into the center of the screen. This can create a greater sense of depth and make it feel like the viewer is more involved in what they are watching.
However, the curve can also cause some distortion when viewing the TV from certain angles. If the viewer is sitting too far to the side of the TV, the image can appear stretched or warped. This is because the curve of the TV is designed to optimize the viewing experience for those sitting directly in front of it.
Additionally, the curve of the TV can also affect the reflections of the screen. If there are light sources or windows in the room, they can cause reflections on the curved screen that may be more noticeable than on a flat screen TV. This can potentially be distracting and take away from the viewing experience.
Can the curved TV be placed on the wall?
You can place your curved TV on the wall, but keep in mind that the edges of the TV will be further separated from the wall in comparison to the center of the TV.
Conclusion
Although the picture you get from curved TVs is a little unique from flat TVs, it's not a major one, so it's just really visible at extreme angles or if seen from close up. If you want a curved TV's looks and don't mind paying for the look, then you can go ahead and buy one. But, if you're hoping for an upgrade on flatscreen TVs, you'll possibly be disappointed.