At Gawvi, we are fascinated by the versatility of modern televisions. These days, we've noticed that people are increasingly using televisions as PC monitors for an immersive gaming experience. The appeal lies in the impressive size and high resolution of 4K TVs, which often surpass the capabilities of even the best gaming monitors.
It's interesting to note that the best 4K TVs offer affordability without compromising on features and specifications when compared to monitors. While both TVs and monitors serve the same purpose, they differ in size, design, and picture quality.
Our tests have shown that 4K TVs provide exceptional picture quality, thanks to their advanced processing capabilities. They come equipped with built-in features such as sound and TV tuners, as well as integrated speakers, whereas monitors typically lack these additional functionalities. However, it's worth mentioning that monitors typically offer DisplayPort links, which are currently absent in most TVs.
Moreover, some TVs include a PC mode option that allows users to compress the image size during processing, resulting in lower input lag. This exceptional performance and quick response time make 4K TVs a favorite among gaming enthusiasts.
Best Small TV To Use As A PC Monitor – Sony XBR43X800H
Best Large TV to Use as Monitor  – Samsung QN65Q80TAFXZA
Top Pick for Gaming Monitor – Sony X720E 4k Smart TV
Best TV with Quick Response Time – Samsung NU6900 LED 4K Smart TV
Best for the Money TV To Use as Monitor – Vizio E Series
Most TVs offer a PC Mode option, which removes the extra image processing and ensures the lowest possible input lag. The most important things to take into consideration when choosing the best TVs to use as PC Monitors are the TV's supported resolutions, the ability to display chroma 4:4:4, and the viewing angles that can cause uniformity issues when sitting close to the screen.
See also our recommendations on the best TV for watching movies, the best TV for Gaming, the best TV for playing video games, and the best TV for watching sports.
Top Picks TVs To Use as Computer Monitor
1. Sony XBR43X800H – Best Small TV To Use As A PC Monitor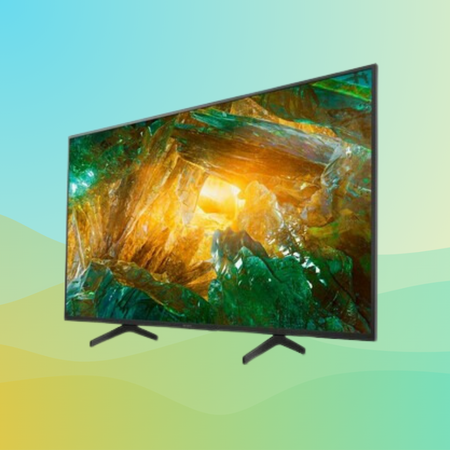 Check on Amazon
Check on Walmart
The best TV with a 43-inch screen for computer monitor use is the Sony XBR43X800H. It's a good overall TV with excellent results as a PC monitor, and it's not going to cost you a lot. Note that compared to the 55-inch model we tested, the 43-inch model has a more narrow stand, but there is still enough space to place items in front of it.
It has an Ips screen with very large viewing angles, perfect for sharing the screen or sitting next to the screen with others. It gets bright enough to fight glare if you use it in a bright space, and it has good reflex handling. In either 'Playing' or 'Graphics' image modes, it displays Chroma 4:4:4, and the input lag is incredibly low. As it has a decent response time, fast-moving content looks smooth, but while it has a black frame injection to cover up motion blur, it just flickers at 120Hz, which could cause some motion duplication.
Unfortunately, it has a poor contrast ratio, but in a dark room, it's not suitable to use. The 43-inch model is edge-lit, but as the backlight is direct LED, we expect it to have an even lower contrast ratio than the bigger ones. This TV has outstanding color quality, however, so if you don't want to, you won't need to have it adjusted. Overall, this is the best small-size TV monitor available that we've reviewed.
Pros
Great viewing angles.
Incredibly low input lag.
Good response time.
Cons
No VRR support.
Might not be able to handle intense glare.
2. Samsung QN65Q80TAFXZA – Best Large TV To Use As A PC Monitor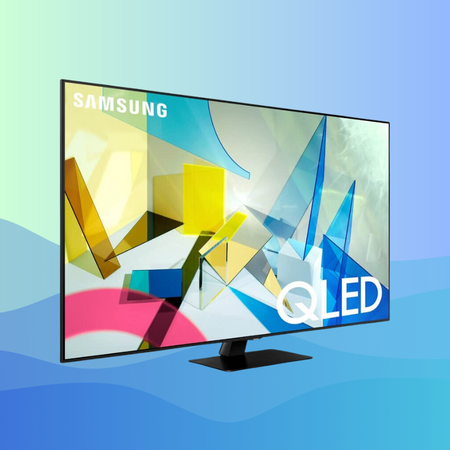 Check on Amazon
Check on PlanetsHoup
The Samsung QN65Q80TAFXZC is the best TV to use as a large-screen monitor we've reviewed. There is space for so many windows to be opened side-by-side with a 65-inch screen, perfect for even the most intense multitaskers. With its VA panel, it offers spectacular image quality, delivering rich blacks and saturated colors.
It has excellent handling of reflection and gets clear enough under any lighting situation to overcome glare. Due to Samsung's 'Ultra Viewing Angle' layer, viewing angles are decent, but pictures on the sides stay correct if you sit up close.
This TV has an extremely low input lag, and it offers an amazingly responsive desktop and gaming experience, paired with its 120Hz refresh rate. It supports the most common resolutions such as 1080p and 1440p, and for optimum text visibility, it can view proper 4:4:4 chroma.
Its response time is excellent, and to further minimize motion blur, it has a Black Frame Insertion feature. It supports FreeSync in gaming to minimize screen tearing, but unfortunately, it is not compatible with the G-SYNC of NVIDIA.
This TV has outstanding color accuracy out-of-the-box, so you shouldn't have to calibrate it to get the perfect viewing experience. At the corners, there is some vignetting and some dirty screen impact on our unit; however, the experience can vary, since uniformity problems can differ between units. This TV also has a BGR subpixel structure, which, with Windows ClearType, does not always play well. Nevertheless, particularly for those large meeting rooms, it's an excellent option to use as a PC monitor.
Pros
Excellent response time.
Great contrast ratio.
Remarkable reflection handling.
Decent viewing angles.
Cons
The corners of the screen appear darker.
3. Sony X720E 4k Smart TV – Best TV to use as PC monitor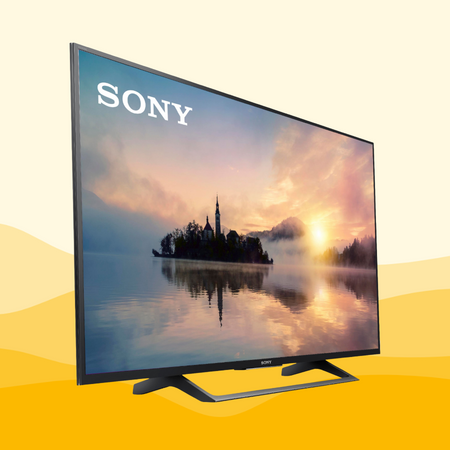 Check on Amazon
Check on Kiky
The Sony X720E is a solid option for anyone not only looking for an entry-level smart TV, but also for one as the best TVs to use as a PC monitor. The Chroma subsampling is very good despite lacking 1080p @ 120 Hz support.
With that being said, the contrast ratio is good in this TV and the picture quality also appears as decent quality. The Sony X720E is upgraded its features and function and it is better suitable for the PC monitor.
It has a low input lag so the people who like to play games more on the TV feel a great experience without any lagging and love this TV. It produces excellent SDR pictures and has a simple, android-free menu.
Pros
Looks good even if viewed from the sides
Low input lag is great for gaming
SDR pictures are good
Simple, Android-free menus
Attractive, space-saving design
It's super affordable
Cons
Limited app selection
Blacks aren't uniform
Poor HDR black levels
Limited HDR color performance
4. Samsung NU6900 LED 4K Smart TV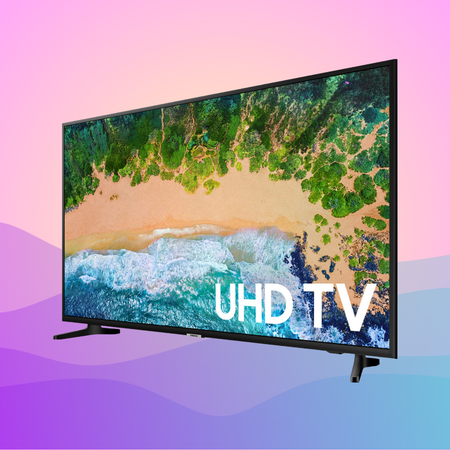 Check on Amazon
Check on Kiky
The Samsung Nu6900 Series is the best TV to use a PC monitor. Samsung NU6900 TV Review and Expectations As with most other cheap TVs.
The Samsung NU6900 sacrifices the more luxurious features to focus on features that actually make it a smart TV. This includes the higher native contrast ratio, quick response time, and low input lag. The
Samsung NU6900
is the best 4K ultra-HD smart TV resolution that can afford at a low price.
The Samsung NU6900 delivers a decent picture quality but sacrifices the most features such as local dimming to increase the image quality.
It cannot produce HDR performance because it does not have a wide range of color gamut and it can't get very bright. It has a low input lag so the people who like to play games more on the TV feel a great experience without any lagging and love this TV.
Pros
Attractive design
Great contrast and decent black levels
The decent smart TV experience
High native contrast
Low input lag
Cons
Only 2 HDMI ports
Limited HDR capabilities
Poor HDR black levels
No voice interaction
5. Samsung Q80R TV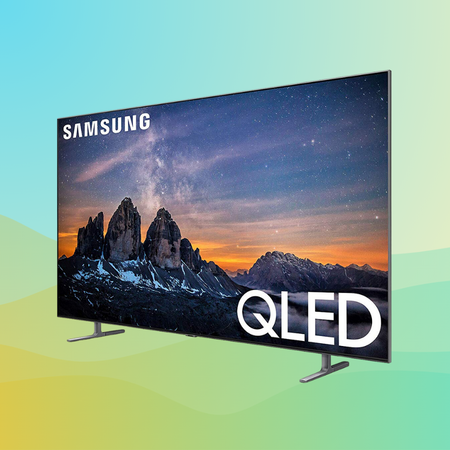 Check on Amazon
Check on Walmart
Check on Samsung
This is a great 4k LED TV for gamers which is a 2019 release. One can correlate it between Samsung Q90R and Samsung 70R. Samsung Q80 is the best 4K TV and it has excellent picture quality and it is considered as the best tv for gaming.
The people who love to play games enjoy this TV because of its outstanding performance. Gives excellent black uniformity has remarkable local dimming support and a high native contrast ratio. It has a very low input lag. This model can be used for TV Shows, Sports, Movies, Video Games, HDR.
Pros
It gives excellent black uniformity
 Remarkable local dimming support and high native contrast ratio
Has very low input lag
Built on Ultra Viewing Angle technology
Cons
At the edges of the TV, you may find minimal gray uniformity issues
You may find it difficult to reach the inputs when the TV is wall-mounted
6. Samsung Q8FN TV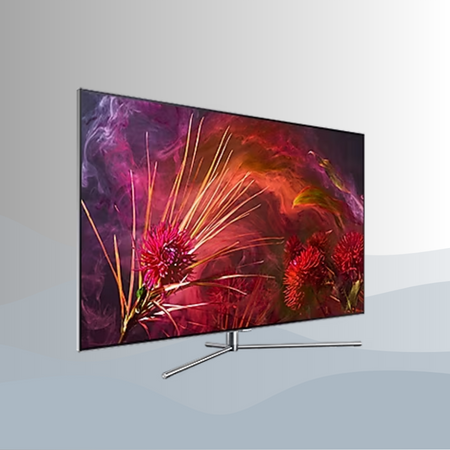 Check on Amazon
Check on PlanetsHoup
The Samsung Q8FN is the best QLED TV introduced by Samsung in 2018. It comes with updated features and functions compared to the older Samsung models. It has a very low input lag which helps gamers to experience better responsiveness in gaming.
And has excellent motion handling without any motion blurriness. It has a wide range of colors at viewing angles and the only disadvantage of this TV is that the picture quality reduces at an angle when viewed from different angles. This model can be used for TV Shows, Sports, Movies, Video Games, HDR gaming and movies, and as a PC Monitor as well.
Pros
Excellent wide color gamut
Feels responsive due to low input lag
Great motion handling
Cons
Picture quality degrades at an angle
7. TCL R617 TV Model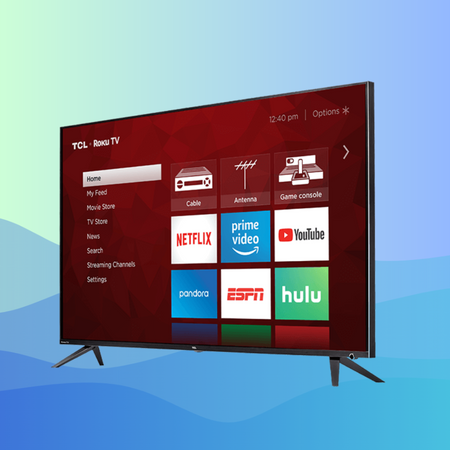 Check on DvaSata
Check on Walmart
It has the outstanding overall performance of the picture quality with deep black levels, good brightness, strong contrast, and exact color. And can be very bright in both SDR and HDR.
This has a wide range of colors and is impressively performing in HDR as it displays saturated colors and highlights the pop. The TV covers products of high dynamic range from both HDR10 and Dolby Vision.
It also has an outstanding low input lag for gamers and, unlike the TCL P607 of last year, it can flash backlight to free up quick movement and interpolate high image frequency material.
For a wide range of uses, the TCL 6 Series (R617/R615) is a very good 4k TV. Because of the full-array local dimming and strong indigenous comparison, it has excellent dark scene quality so that blacks look strong even in a dark room. It's good for HDR as well, as it has a great brightness. While it can produce a wider range of colors than Rec. 709 It's not as wide as other great HDR televisions.
Pros
Very bright in HDR and SDR
Excellent low input lag for gaming
Good local dimming and native contrast produce deep blacks
Cons
Picture quality degrades at an angle
Uniformity could be better
8. VIZIO PX 65-G1Vizio P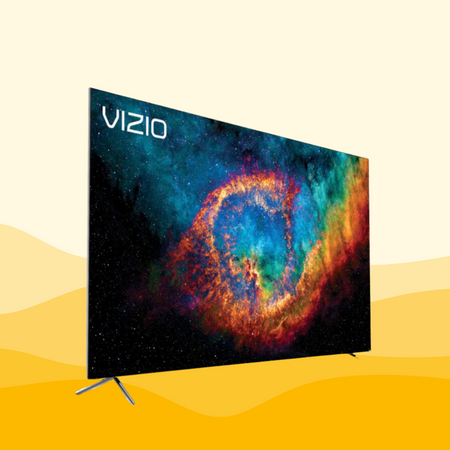 Check on Amazon
Check on Kiky
If your Television room has a lot of ambient light and you notice that you need a Screen that can get much brighter than the Samsung Q80T QLED, check out the Vizio PX65-G1. You're not going to get Samsung's wider viewing ranges, so it doesn't help FreeSync or any other gaming stuff. It's, though, one of the best TVs we've ever reviewed, so as long as you stay right in front, the quality of the picture is amazing.
This is very responsive due to the low input lag and shows clear text when used as a TV monitor thanks to its ability to view chroma 4:4:4 accurately in the most popular resolutions. It also shows an incredibly broad variety of colors if you choose to use this TV for HDR stuff.
Unfortunately, 480p and 720p videos are not upscaled well. If you choose the absolute best TV to use as a Computer monitor, choose the Samsung, but for a brighter space while sitting right in front, the Vizio is a great option.
Pros
Outstanding peak brightness in SDR and HDR.
Deep, uniform blacks.
Great motion handling.
Cons
Picture quality degrades at an angle.
9. Vizio E Series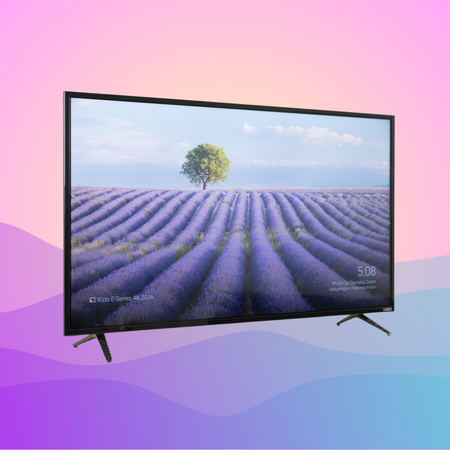 Check on PlanetsHoup
Check on Walmart
The Vizio E Series 2018 is a good 4K LED TV that offers a good picture but is a great smart TV when thinking of its lower cost. The motion handling and inputs of the E Series are also a reflection of its lower cost but still, manage to offer more than other options at this price point.
I wasn't blown away with this smart TV, but couldn't deny that saving money always feels good. Even when being used for video games or as a PC monitor it works well with its basic support of most resolutions. Some of the drawbacks to the E Series are its somewhat narrow viewing angle and lack of a larger color gamut for a more detailed picture. Though, these can easily be overlooked since this is a budget-oriented TV set.
The Vizio E Series 2018 is most certainly a casual smart TV. All of the different uses will look alright, but none of them will look great.
Video Games
PC Monitor
Movies
Sports
TV Shows
Pros
Deep and uniform blacks
Excellent low input lag
Cons
Image degrades when viewed at an angle
Can't get very bright
Using the TV as a computer monitor: Everything you Need to Learn
You're not the first to imagine what a huge desktop monitor would be like. Think of all the multi-tasking and interactive gaming you could do if you had a 50-or 60-inch display instead of a regular 24-inch monitor! Yet you've also noticed that as the shows become larger, they tend to become too costly.
Thankfully, you do have a large screen in your house, though — a TV. By the end of each day, isn't HDTV just a huge, living-room-oriented screen monitor?
While you may use TV as a guide in certain cases, it doesn't imply it's the right choice. It's far less fun, relaxed and open than you imagined it should be.
You can certainly use TV as your PC display, but your TV would always function in a snap if you desperately require a second computer. Here's what you need to know on how to set up a TV as a screen monitor — and why you don't want to.
Will it even work?
Oh, well, yes. You will need a unique cable, based on the output of your device and the input of your HDTV, so you might need to look at a few settings, but you shouldn't have too much difficulty connecting most modern PCs to most modern HDTVs.
Present HDTVs have an HDMI monitor on them. Some newer HDTVs have DVI inputs, while some have VGA inputs expressly built for "Computer use." If your graphics card has an HDMI connection, it's good to go: just use the HDMI cable to link your CPU to your HDMI.
You can need to use a different panel, such as the DisplayPort display of your video device, if you want to use your HDTV as a second or third monitor. You 'd like to use a different cable in this situation.
Getting your PC ready
You will also need to decide whether your graphics card (or your PC's built-in illustrations) is equipped to meet the objectives of your HDTV. To do so, you would first need to explore the aims of your HDTV by advising the maker's manual.
A few HDTVs have non-standard objectives; it's anything but a given that your HDTV will be supported. Many sticks to normal 720p, 1080p, or 4 K goals are as good as they can be. Next, locate the most extreme objectives of your design card / coordinated design support.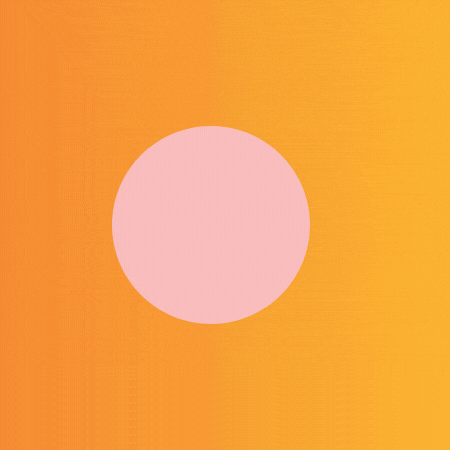 4K TV as Computer Monitor Considerations
Maybe you feel the 4K Screen is too large to be used as a PC monitor. This is definitely a valid concern. And while the TVs may be overwhelming, particularly if they're used up close, you may resolve the issue by simply sitting a little farther away from the Screen than you can from your usual computer monitor.
4K TV Connections
Connecting televisions and electronic displays are practically the same matter. Most likely, you'll need an HDMI cable or adapter and a few other common cables for DisplayPort (and its "mini" version) and maybe even a USB-C.
There will be a few other things that need to be modified or disabled, such as "dynamic contrast," but the 4 K Display will do what you need in the manufacturer's guide and guidance booklet.
Once you make the connections, your 4K TV/computer monitor combo will be a space saver and a beautiful smart upgrade.
What is Chroma Subsampling?
When the screen is viewed, it has to be filtered and transferred through many means of technology. A limitation on how fast this can be done is largely due to the bandwidth you have. A simple fix to this is often the setting called Chroma Subsampling. Below is a series of photos to help illustrate what it does and why it is helpful or getting in the way of you finding the best TV for a PC monitor.
The Source: This is the first number in each series you see above. Imagine this as the original way a scene or list of content was recorded and then distributed. There are no adjustments made here and are used as a reference so we can see how content has been changed by a smart TV.
The Compression: This is both the second and third numbers in the sequences you see above. This can be 0, 2, or 4. The first of the two references the horizontal compression it will take into account (if any at all).
The second of the two numbers takes in the amount of vertical compression it will account for which can again be 0, 2, or 4. So in the case of 4:4:4, no compression will occur.
In another example, 4:2:2 has half the chroma of 4:4:4, and 4:2:0 has a quarter of the same information available. This is important for a variety of reasons which I'll touch on next.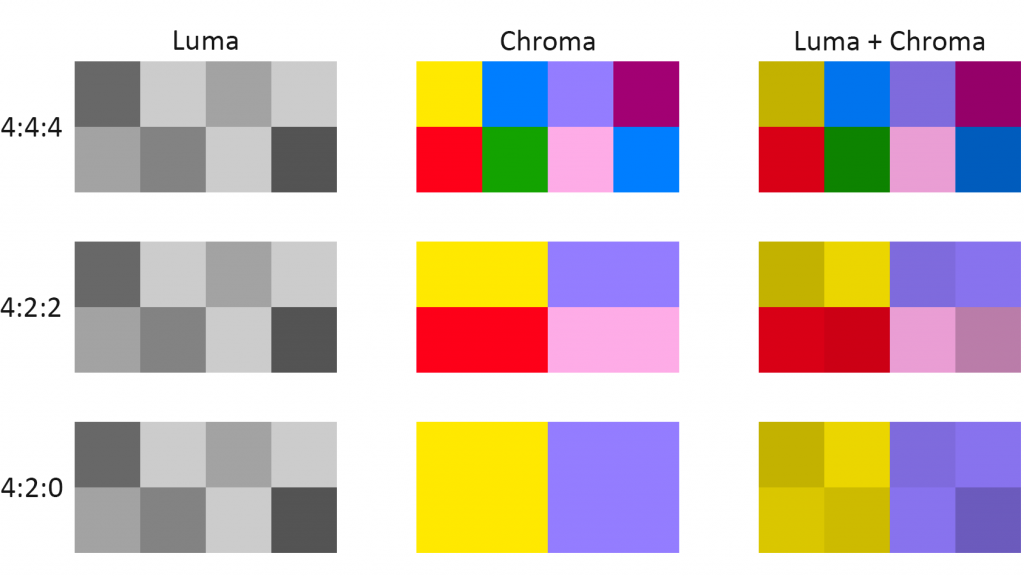 End Result: By definition, Chroma subsampling is the encoding of images by allowing less resolution for chroma information than for luma information.
This takes advantage of the human visual system's lower acuity for color differences than for luminance. So, in essence, we are tricking our eyes into perceiving a clearer and crisper picture even though (digitally) it has been altered. This, of course, is not an issue for smart TVs that support 4:4:4 sampling.
In the end, it'll all depend on what you're eyes can notice differently about the picture, but the best bet is to go without any compression at all. Though, the best TV for a PC monitor isn't always without compression. Sometimes it is a lot cheaper and makes the savings worth it. Take that into account when hunting down a deal.
The Best Size For A PC Monitor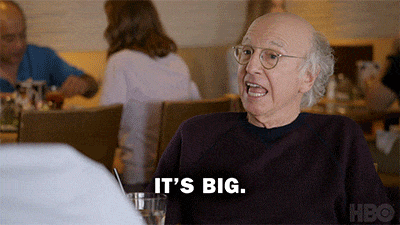 The computer is more oriented around a desk of some kind which means the best TV for a PC monitor will have to be a bit smaller as well. Most often as well you'll be sitting much closer which means you do not need a TV that is as large by the same token.
With that in mind, most of my recommendations fall around 43 inches and under, but many people are turning their living rooms into a PC room which is why I'll also recommend larger TV sets. The key is that it has better than average chroma subsampling in the end.
Another thing to remember about these smaller (or larger) smart TVs, is that there are too many of them in circulation or nearly none at all. I take this heavily into account when deciding on the best TV for a PC monitor because I do not want you overpaying for average performance, or being unable to find a television that is worth the money.
PC Monitor Input Lag
Another huge part of finding the best TV for a PC monitor is taking into account the input lag since you'll be using external devices to control your PC and in turn your smart TV. Not to mention many people do use their PCs for playing video games. So this is certainly a dual-purpose metric that allows you to knock out two birds with one stone. tested input lags
I do not see many smart TVs anymore that fall under 19-20 ms input lag, but if they are released in the near future you can be sure they're likely to make the list. Aside from those rare cases, I recommend that the best TV for a PC monitor be one that falls around 20 ms, but no higher than 30 ms as that is when things start to be noticeable.
Ideal PC Monitor Panel Types
There is a large variety of panel types for smart TVs, but only so many are actually worth the cost or reliability over time. This is especially true for the best TV for a PC monitor because it should be designed to be used over the course of many years, not one or two.
So with the number of TVs I've tested, I've noticed a direct relationship between the number of LED panels and how reliable they seem to be making them the best options for use as a PC monitor. A close second would have to be an OLED or QLED style smart TV, but those are variants of LED in the end.
PC screen types
An important thing to note here is that curve TVs did not make it into the top 5 TVs for PC monitors. This is because they are more of a stylistic design rather than a truly effective form of transferring information from the screen to you.
They have a more narrow viewing angle and often can not handle reflections very well which makes them less than ideal for most users as a PC monitor. Though, if you are dead-set on a curved TV, leave a comment and I will be happy to find the best option for you.
Response time
Response time, frequently associated with the input lag explains how long it takes for the pixels of a monitor to switch colors between scenes. HDTVs can have very different response times than computer monitors do.
HDTVs tend to prefer darker colors, greater contrast, and broader viewing angles— all of which offer a longer response time. Computer monitors tend to drop some of the viewing and image processing angles for faster response times. In the fast-paced video and game sequences, if you use a show with a slower response time, you may see "ghosting"
Refresh rate
Another aspect that could affect performance is the refresh rate of a monitor. The refresh rate is the number of times the "update" monitor displays, or re-draws, the picture per second. Many current screens have a 60Hz refresh rate, indicating that they refresh their picture 60 times per second.
But you've probably also seen higher-end gaming monitors and HDTVs with higher advertised refresh rates—120Hz, 144Hz, or even 240Hz. This can be misleading, however, because a computer monitor with a 120Hz refresh rate may not be the same as an HDTV with a 120Hz refresh rate.
Frequently Asked Questions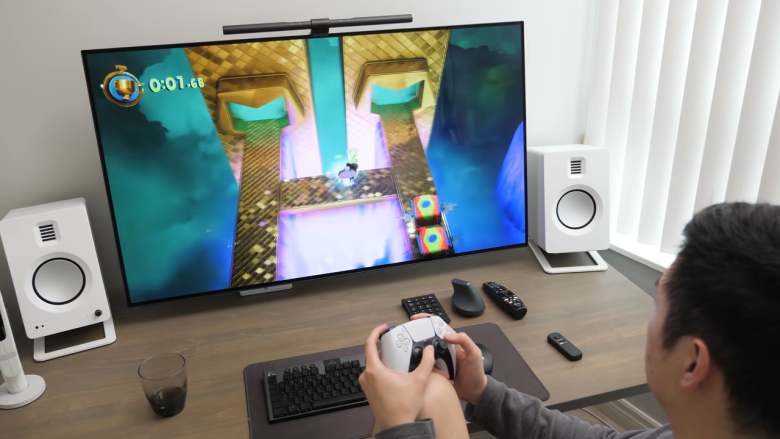 Can you use the TV as a PC monitor?
Yes, you can use a TV as a PC monitor. In order to do this, you'll need to connect your PC to the TV using one of the following methods:
HDMI: Modern TVs and PCs typically have HDMI ports, which make it easy to connect them. You'll need an HDMI cable to do this. Simply plug one end of the cable into your PC's HDMI port and the other end into the TV's HDMI port. Then, select the corresponding HDMI input on your TV using the remote control.
DisplayPort or Mini DisplayPort: Some PCs have DisplayPort or Mini DisplayPort outputs, which can be used to connect to a TV with a compatible input. If your TV doesn't have a DisplayPort input, you may need an adapter to convert the DisplayPort output to HDMI or another supported format.
DVI: If your PC has a DVI output and your TV has a DVI input, you can connect them using a DVI cable. If your TV doesn't have a DVI input, you may need an adapter to convert the DVI output to HDMI or another supported format.
VGA: Older PCs and TVs may have VGA ports. You can connect them using a VGA cable, but keep in mind that VGA connections only support analog video and may not provide the same quality as digital connections like HDMI or DisplayPort.
What size TV is best for 4k?
The ideal TV size for 4K resolution (3840 x 2160 pixels) depends on your viewing distance, personal preferences, and the space available in your room. Generally, larger TVs can take better advantage of the increased resolution provided by 4K, as the higher pixel density makes it easier to see finer details.
A common method to determine the appropriate TV size is to use the recommended viewing distance, which is based on the screen's diagonal size and the resolution. For 4K TVs, a common recommendation is to sit at a distance of about 1 to 1.5 times the screen's diagonal size.
For example:
For a 40-inch 4K TV, the recommended viewing distance would be between 3.3 and 5 feet (1 to 1.5 meters).
For a 55-inch 4K TV, it's 4.6 and 6.9 feet (1.4 to 2.1 meters).
For a 65-inch 4K TV, the recommended viewing distance would be between 5.4 and 8.1 feet (1.6 to 2.5 meters).
Consider the space available in your room and how far you'll be sitting from the TV. Then, choose a TV size that provides a comfortable viewing experience without being too large for your room or too small to take full advantage of the 4K resolution. Keep in mind that individual preferences may vary, and some people might prefer larger or smaller screens based on their viewing habits and personal tastes.
Why should I use TV as a PC monitor?
Using TV as a PC monitor is a good idea since modern-day TVs offer sky-high resolutions and vivid colors. It is also very convenient since you can connect your PC to the TV and relax on your couch while gaming or watching movies or TV shows.
Can I use the TV as a PC monitor wirelessly?
Yes, you can use a TV as a PC monitor wirelessly. There are several methods to do this, depending on the capabilities of your TV and PC:
Miracast Miracast is a wireless display standard that allows you to mirror or extend your PC's screen on a TV without using cables. Many modern TVs and Windows PCs support Miracast natively. To use Miracast, ensure both your TV and PC are connected to the same Wi-Fi network. On your Windows PC, press the Windows key + P, then select "Connect to a wireless display." Your TV should appear in the list of available devices. Select your TV to begin screen mirroring.
Wi-Fi Direct: Some TVs and PCs support Wi-Fi Direct, which allows for direct wireless connections between devices. Check your TV and PC's user manuals to see if they support Wi-Fi Direct, and follow the instructions to establish a connection.
Chromecast or other streaming devices: You can use a Google Chromecast or similar streaming device to cast your PC's screen to your TV. Connect the Chromecast to your TV's HDMI port, set it up using the Google Home app, and connect it to the same Wi-Fi network as your PC. In Google Chrome browser on your PC, click on the three-dot menu in the top-right corner, and select "Cast." Choose your Chromecast device, and you can cast a specific browser tab, your desktop, or a specific application to your TV.
Apple TV and AirPlay: If you have an Apple TV, you can use AirPlay to wirelessly mirror your Mac or Windows PC's screen to the TV. Connect the Apple TV to your TV's HDMI port, and ensure both the Apple TV and your PC are connected to the same Wi-Fi network. On a Mac, click on the AirPlay icon in the menu bar, and select your Apple TV. On a Windows PC, you'll need a third-party application like AirParrot to enable AirPlay support.
What size of the TV is good for gaming?
This is the factor that largely depends on how much space you have available and how far from the screen you plan to be. When you consider these factors, the size that is considered optimal is between 40 and 55 inches.
Conclusion
We've carefully assessed the current market to determine the top recommendations for PC monitor TVs across various price ranges. Our team takes into account crucial factors such as price, customer reviews, and availability to provide you with the most suitable options.
If you prefer to take charge of your decision-making process, we've compiled a comprehensive list of our TV ratings. However, it's important to strike a balance and not get overwhelmed by the intricate details. While it's true that no battery is flawless, most batteries on the market today are designed to meet the needs of the majority of users. Subtle variations in performance often go unnoticed during normal usage.
At Gawvi, we prioritize your satisfaction and believe that our recommendations will cater to the requirements of most individuals. Please note that we do not own any of the mentioned products, but our evaluations are based on extensive research and analysis. Choose with confidence, knowing that our suggestions aim to provide you with the best options available in the battery market.